Last night, my Mom and I made this whole wheat pasta with pretty much all of the veggies we had on hand. It turned out really great and it's a good way to use some veggies that might be about to expire. This pasta will turn out a bit different every time you make it, but that's the fun in it! Throw in what we used or what you have available at the moment, it's all good...
Here's what we used ≫≫
Whole wheat penne pasta
Fresh spinach
Green onions
1 can diced tomatoes with chilies
1 can artichoke hearts
Frozen Peas
2 wedges laughing cow sun dried tomato
Cayenne pepper
Feta
Boil the whole wheat pasta for the amount of time on the box. Meanwhile, saute your veggies. We waited to add the peas until the end. Sprinkle with cayenne pepper to make it a bit spicy. Add the laughing cow cheese to the pan and let it melt into the mixture. Spoon onto finished pasta and top with feta (or whatever cheese you have on hand).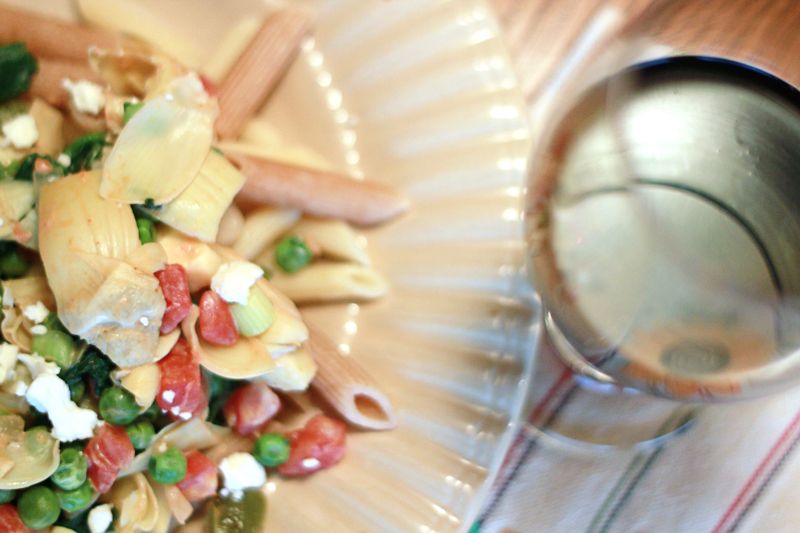 Enjoy...preferably with a glass of red wine. You know, for all those antioxidants. ;)