The post office, they're killing me man. My current struggle is packing up all my stuff (
again
) and shipping it to my husband in Alaska.
If you've been following along, you already know the story, and can skip the next paragraph or two. But for those of you who are new, or stopping by from
Jenni
's blog, I'll explain a bit. You see, my husband and I have already moved around a bunch since we've been married and then after being in Austin for a year, we
made the decision to move to North Carolina
. After
traveling for 2 months
and
not having a technical home
, we finally got to Greensboro, NC in January, but within the first few hours of being there I found out that a loved one had passed and caught a red eye to be with my family. After spending a few weeks at home, I flew back to North Carolina and we
finally
found a place of our own.
We rented a
cute little cottage
in Greensboro and started to settle in, but after just about a month of being there we got a phone call for an offer that was hard to turn down, and we had about a week (maybe two, it was all such a blur I can't remember) to decide what we were going to do. Ultimately, being the
crazy people
adventurers
that we are, we decided to go for it and make the move to Alaska. You can read more about our decision and the move
here
and
here
.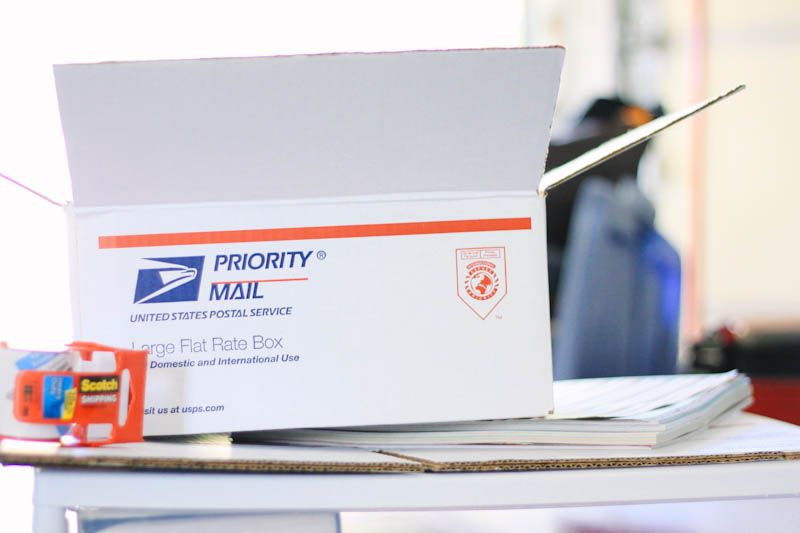 ANYWAYS, since our car was already on it's last leg and a road trip to Alaska is ridiculously long, even for us, we decided that our best option was to fly out and ship the things we absolutely have to have to ourselves. This is where my (biggest) current struggle comes in. My husband had to be there immediately, so I am here going through all of our stuff, unpacking and repacking bit by bit. Trying to decide what we have to have in Alaska, what can stay with my parents in storage for the next few years, and what I can part with forever.
I have moaned and groaned on here before about
my disdain for packing
, but I have to say this move takes the cake. It's hard enough (for me) to decide which of our things we won't need for a few years, but then to try and figure out the cheapest way to ship all of the boxes (all while the post office is trying to screw me)...and I'm spent.
I just keep reminding myself that this is temporary and the faster I just box the stuff up and ship it, the faster it will all be over. If anyone has any tips on shipping big/heavy things for less, let me know! I need all the help I can get. Also, if you're new around here, I'd love to have you follow along on our crazy adventures
here
.
Your turn...what's something you're struggling with right now?