Can you tell I love
these purple pants
? Out of all the colored jeans I own, these get the most wear out of them and I'm not even sure why. I just love them and apparently I have a lot of items in my closet that go with them. Whatcha gonna do...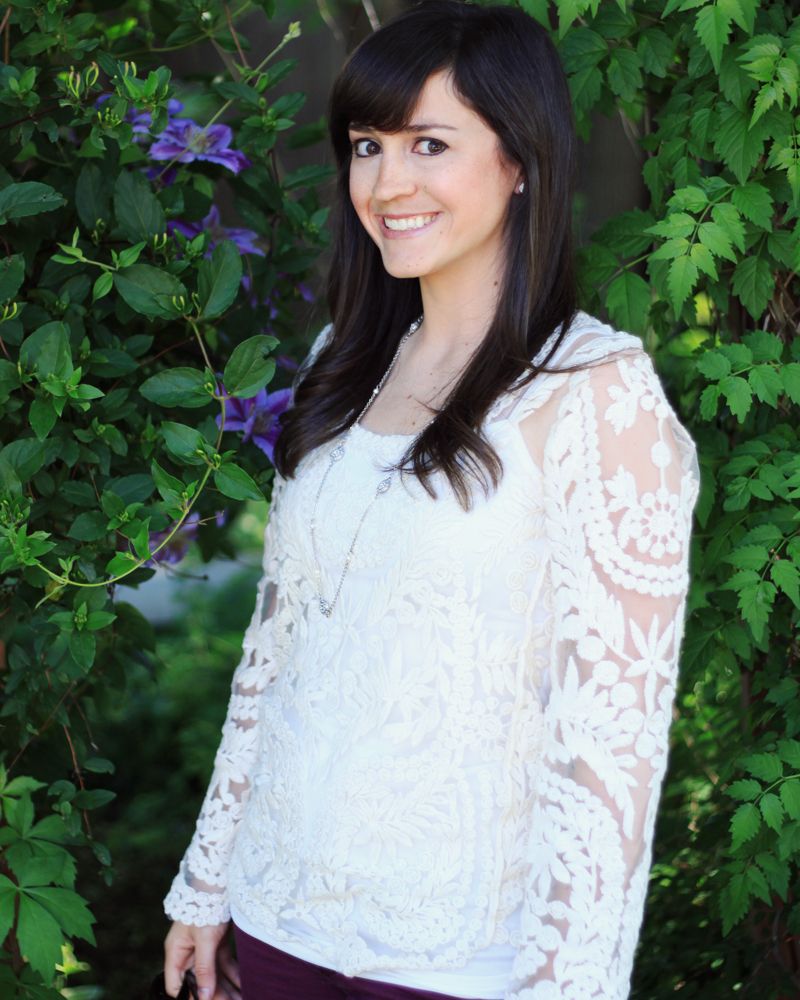 This lace top from
Socishop
has also quickly become a favorite of mine. It is so comfy, yet it's perfect for a dressier night out. To me, that's what summer wear is all about, comfort with a little bit of class. It's just not ok to force yourself to wear things that are way too tight when you're burning up. Trust me.
And don't you just love the fun summer nail polish (as in my bright pink nails above)? I know you can wear bright colors all year long, but something about the temperature heating up just makes me want to wear the bright/bold colors!
What about you all, what's your favorite summer item? Anyone have a go-to piece in their closet they'd like to share?