I love pumpkin for many reasons, the main one being the delicious taste, but I also enjoy the way the smell of pumpkin fills up the room. And of course I get excited about the fact that it's a superfood, so even when it's in muffin form, I feel better about chowing down.
I made these whole wheat chocolate chip pumpkin mini muffins for my family the other day and let's just say they haven't lasted very long. Here's how I made mine...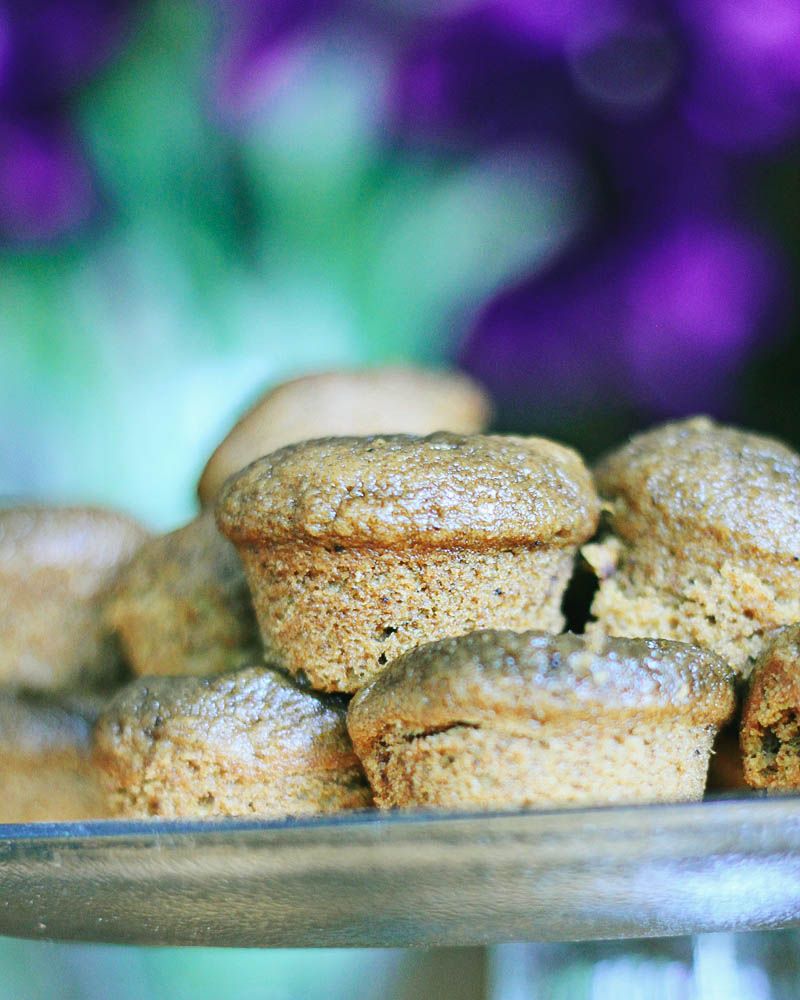 What you need ≫≫
3 cups whole wheat flour
1 Tbsp and 2 tsp pumpkin pie spice
2 tsp baking soda
1 1/2 tsp sea salt
3 cups natural brown sugar
1 can Libby's pure pumpkin
4 eggs (we use free range organic, you can replace these with 3 bananas for vegan muffins)
1/2 cup extra virgin olive oil
1/2 cup water
About 1/2 cup chocolate chips (I usually do these by site)
Instructions ≫≫
Preheat oven to 350.
Combine the whole wheat flour, pumpkin pie spice, baking soda, and sea salt in a large mixing bowl. In another large bowl, combine the brown sugar, pumpkin, eggs, oil, and water until blended. Add the two mixtures together and mix well until everything is moist. Add in chocolate chips!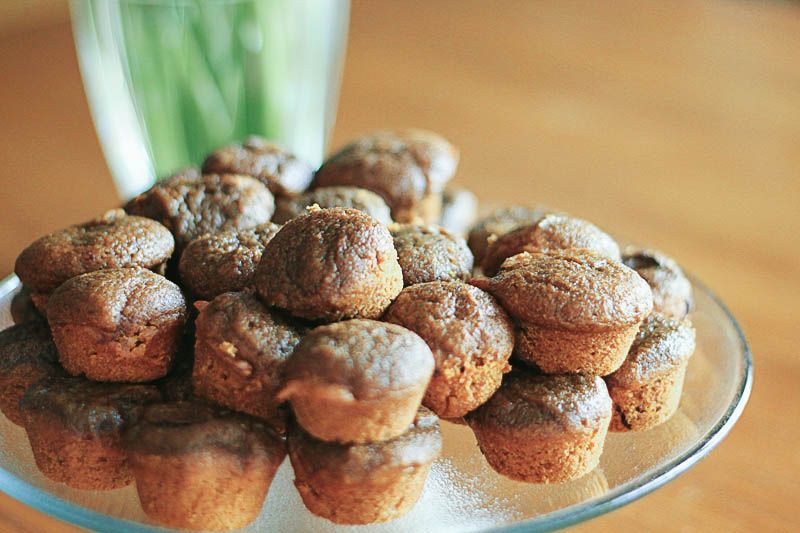 Spoon batter into greased mini muffin tin, if you don't have more than one tin (like me) this will take about 3 batches. Bake for 15 minutes. Let the muffins cool before trying to remove them from the pan.
Enjoy!