Playing ≫≫
This song. It's a perfect summer tune...
Craving
-->≫≫The chocolate chip cookies I made and another one of
these
almond lattes...in other words,
nothing has changed
in the last few months.
Learning ≫≫
To take a step away from the computer. Nearly all of my work right now is on the computer, but I've been having issues with my wrist killing me lately, so it's time to step away this weekend.
Wearing ≫≫
Milkmaid braids. On the daily.
Needing ≫≫
Time off.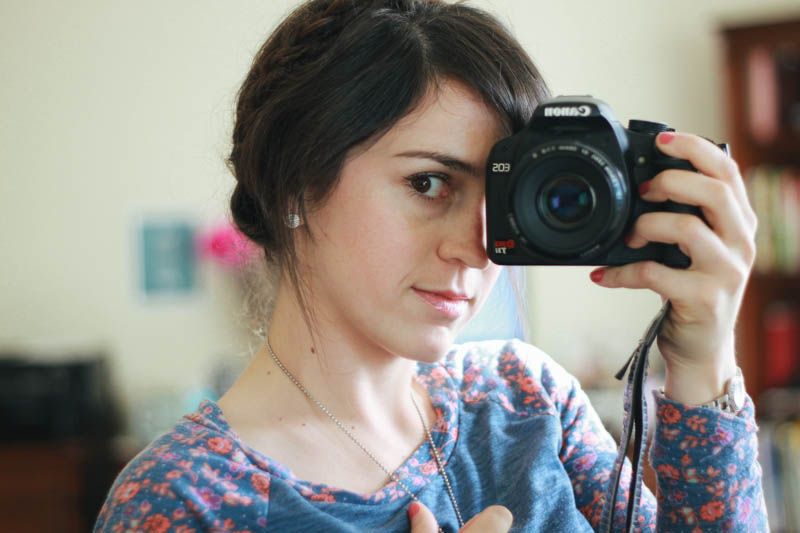 Making ≫≫
I've been trying to step outside the (my) box in the kitchen recently and expand my cooking skills. The most recent thing I made was
The Pioneer Woman's potato skins
, minus the bacon for us, of course. I also substituted safflower oil for the canola oil and didn't use any butter...for those interested. They were delicious.
Loving ≫≫
The
Alaskan sunsets
. I will say it ten million times over, they are amazing. This one below is without a filter or anything, the clouds were unreal last night!
Wanting ≫≫
A relaxing weekend with my love. He's sick and I'm babying my wrist, we're quite a pair at the moment. Hoping some R&R will do us both some good.
...what about you?