Dave and I have been talking recently about how we'd like to make more homemade soup. It's one of our go-to meals in the winter and the store bought varieties are always good, but I know I can make more for less and healthier versions if I make some myself. Yesterday, I had an idea to incorporate the last can of pumpkin in my cupboards into a soup, we have tons of black beans waiting to be used and since we love
this soup
, I thought I'd give the combo a try.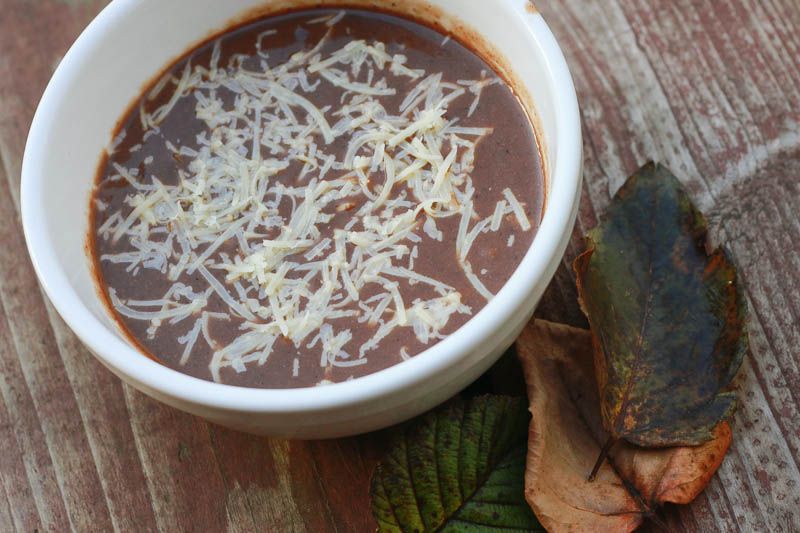 I hope you all try this delicious Fall/Winter soup! I made it so it would be ready to go once Dave got home for work, he was all excited just from the amazing smell coming from the kitchen, and I'm happy to report he went back for seconds and is still raving about how good it was.
This recipe is really easy and makes a huge batch of soup to last you throughout the week or to freeze for later.
Ingredients ≫≫
3 cans of black beans, rinsed and drained
1 can diced tomatos (no salt added)
1/4 cup unsalted organic butter (or oil, if you'd like to make this recipe vegan)
4 cloves of fresh garlic, chopped
1 1/4 cups chopped onion
2 tsp sea salt
1/2 tsp ground black pepper
3 cups veggie broth
1 can of pumpkin puree (I use Libby's)
1/2 tsp all spice
1 tbsp organic sugar
2 tsp mojito lime seasoning (or chili powder)
Blend 2 cans of drained black beans and the can of unsalted diced tomatoes in a food processor and blend until smooth, set aside.
Melt the unsalted butter on medium heat in a large soup pot, add in garlic and onion. Heat until the onion has softened a bit.
Stir in the bean and tomato mixture, remaining can of beans, veggie broth, can of pumpkin, and spices. Mix and simmer for 25 minutes. Add extra sea salt, if needed.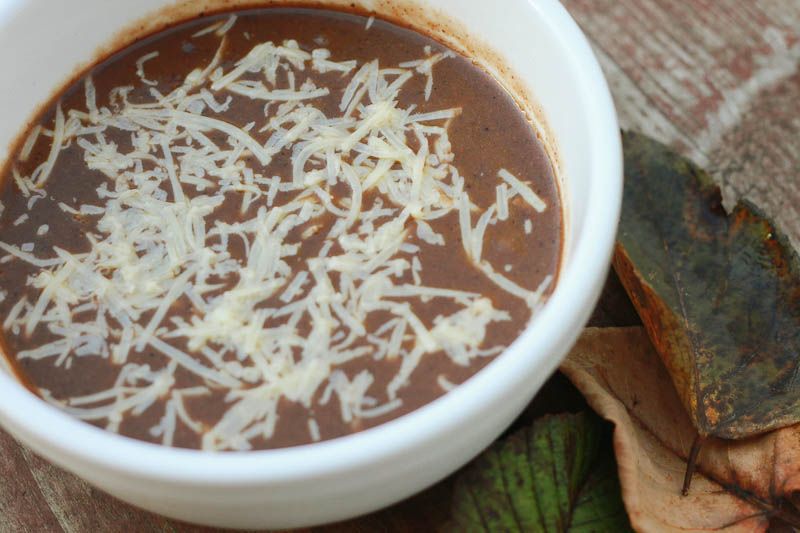 Enjoy!