Dave and I have had our eyes set on making a dinner date night at
The Rookery Cafe
, pretty much since we arrived in Juneau in August. It's an adorable cafe in downtown Juneau, the sign with the bird drew us in and once we peeked inside we knew it was our kinda place.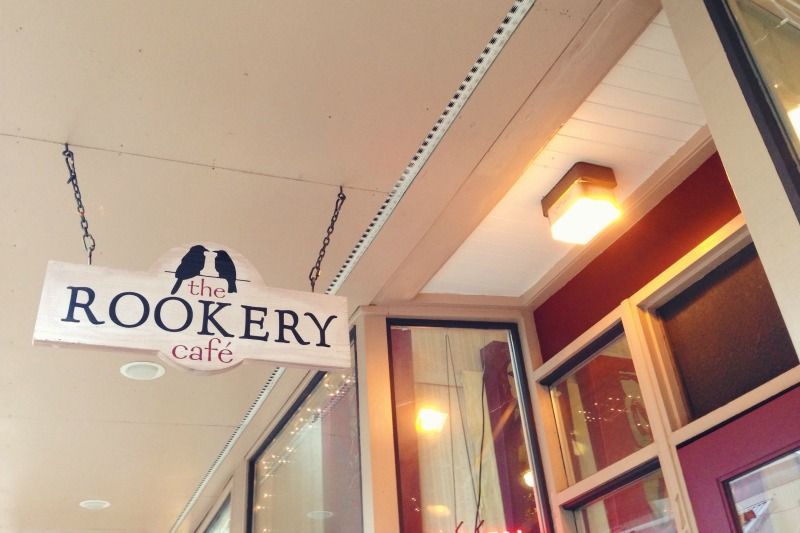 My Dad and I stopped in for coffee one afternoon while he was in town, which was a much needed pick-me-up and warm-me-up treat. Last weekend, Dave and I decided to do a dress up kinda date night now that I'm back to Juneau and The Rookery ended up being the perfect spot.
We started with the Artichoke Parmesan Dip & House Focaccia, it was fabulous. Dave and I like to think we're somewhat artichoke dip connoisseurs, we tend to get it as an appetizer most places that it's offered...and we really loved their take on it. I had the bimbimbap for my meal and it was equally delicious.
My favorite thing about having date night at The Rookery Cafe though, was the atmosphere. Water was served from a wine bottle into mason jar glasses, you can order wine by the carafe, and there are candles on each table. A lovely way to spend a Friday or Saturday night, if you ask me.
You can find other restaurant recommendations
here
.