...AKA the best cake ever. I made
this
vegan chocolate cake with peanut butter glaze for our anniversary this year and it was so gooey and delicious, although I'm not sure how since it has no eggs or butter and only a tiny bit of oil.
I knew you all would be interested in the recipe, so here is my version...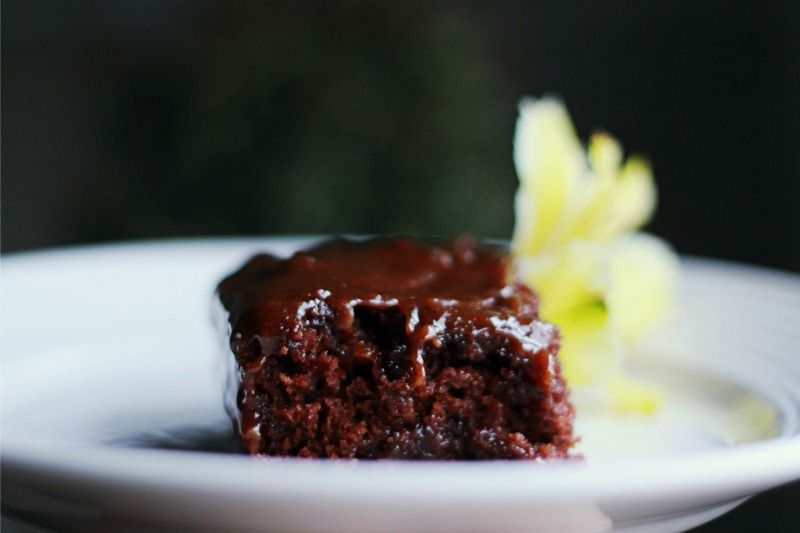 Ingredients for chocolate cake >>
1 1/4 cups whole wheat flour
1 cup raw sugar
1/3 cup unsweetened cocoa powder
1 teaspoon baking soda
1/2 teaspoon salt
1 cup warm water
1 teaspoon real vanilla extract
2 tablespoons extra virgin olive oil
1 teaspoon apple cider vinegar
Ingredients for peanut butter glaze >>
1/2 cup raw sugar
2 tablespoons extra virgin olive oil
2 tablespoons almond milk
2 tablespoons creamy
natural peanut butter
2 tablespoons unsweetened cocoa powder
2 teaspoons real vanilla extract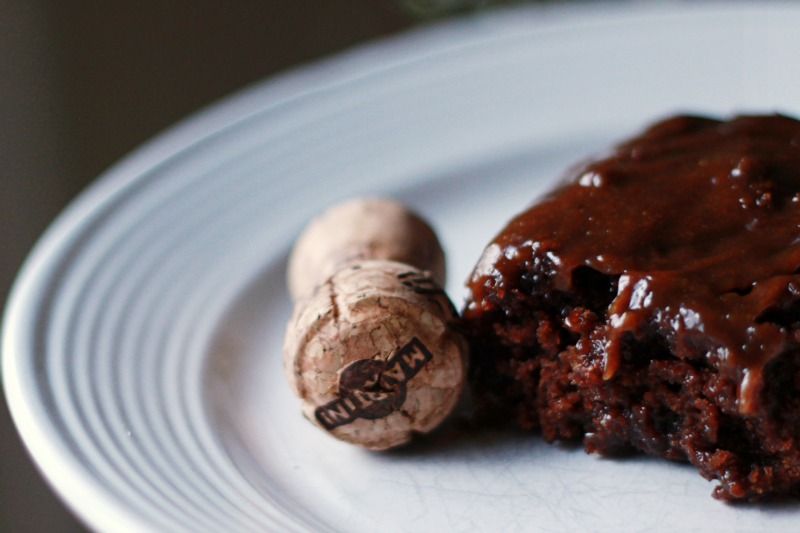 Preheat oven to 350. Put all the ingredients in a bowl and stir well until combined. Pour the batter into a greased pan. Bake about 40 minutes, rotating the pan halfway through the baking time. When a fork inserted into the middle comes out clean, it's done. (I took mine out when a bit still came off on the fork, that way it was extra gooey.) Let the cake cool completely before topping with the peanut butter glaze.
For the glaze, just combine all of the ingredients in a smaller bowl until the sugar is dissolved.

...and enjoy! And no need to tell your husband that it doesn't have all the "good" stuff in it, just let him think it's sinfully delicious...because it is.