As most of you know, Dave and I made a trip up to the Dallas/Ft. Worth area two weekends ago. It was really nice for us to get out of town and get a hotel, we hadn't had a trip just the two of us all summer. Friday was crazy, as soon as Dave got home from classes we hit the road and got to our hotel just in time to change clothes and head back out to
Poor David's Pub
.
Dave had been asked to play there by a friend whose band was also playing that night. It was a good time with fun friends...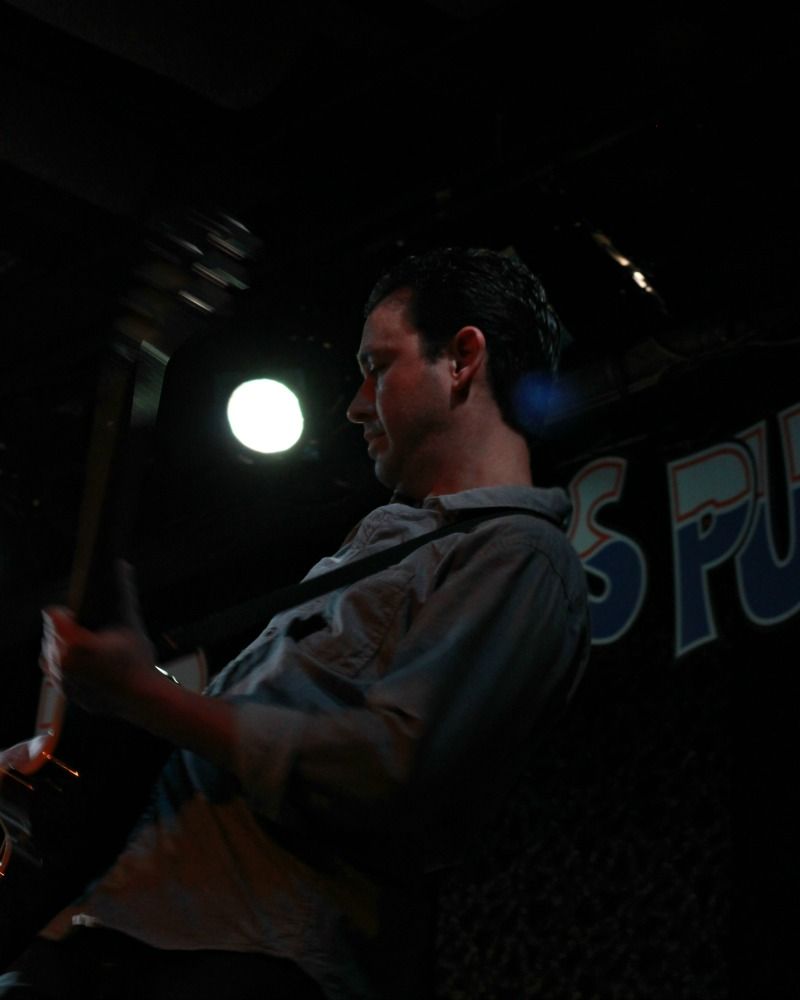 Our friend David of The Krooks
Saturday we got to sleep in and enjoy the day. We headed to Cafe Brazil
for coffee and brunch
, which was amazing. And then we headed to the mall to do some shopping. We did some damage at H&M, but since Austin doesn't have one yet, it was necessary.
Dave's show that night was at
Roots Coffeehouse
and we loved this place. It has a very homey, organic feel to it, which is my favorite kind of coffee shop. And their food/drinks were delicious. I had The Medi wrap and some kind of frappuccino goodness.
Dave got to meet Caroline (of
Sew Caroline
) and we both got to meet her husband, also Dave. SO glad they came out! Our twitter friend (now real life friend since we've hung out so many times)
Maria
and her sweet husband came too, we always love hanging out with them.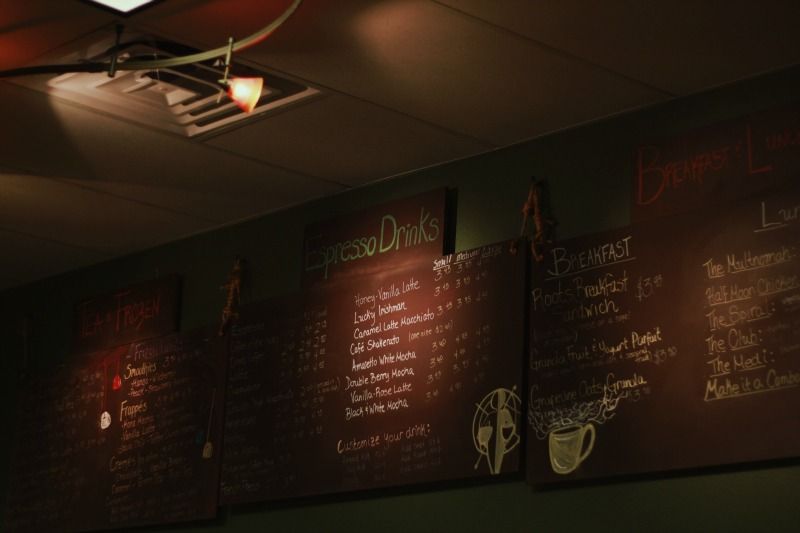 We had a great time on our mini vacation, if you can call doing a show per night a vacation, hehe. I definitely came back needing some down time, but we had fun!