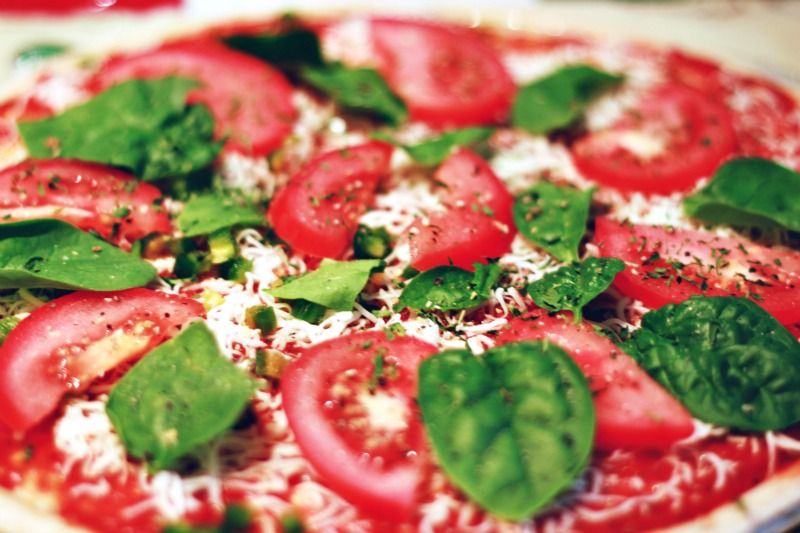 I know some of you remember
this pizza
that I teased you all with a picture of a week or two ago, so today I thought I'd share our recipe. Sometimes we make our own whole wheat pizza crust and you can find the recipe we use
here
, but this time we had a gift card to Whole Foods so we grabbed a package of pre-made whole wheat crusts (with good ingredients).
Here's what we put on it:
-Pasta sauce: you can use any kind, but we like the Organic sauce from Sam's club. You can also make your own sauce like we did
here
and
here
.
-Mozzarella cheese: we sprinkle some on top of the sauce and then a bit on top of all the ingredients at the end.
-Chopped up zucchini: sprinkled all over.
- Fresh jalapenos: we only put these on half of the pizza because these suckers were HOT...and I'm the only one who likes to torture myself with spiciness.
-Roma tomatoes: sliced and arranged around the pizza.
-Fresh spinach: just a few leaves scattered on top of the tomatoes.
-Lemon and orange pepper: the amount is up to you, we like to use a good amount.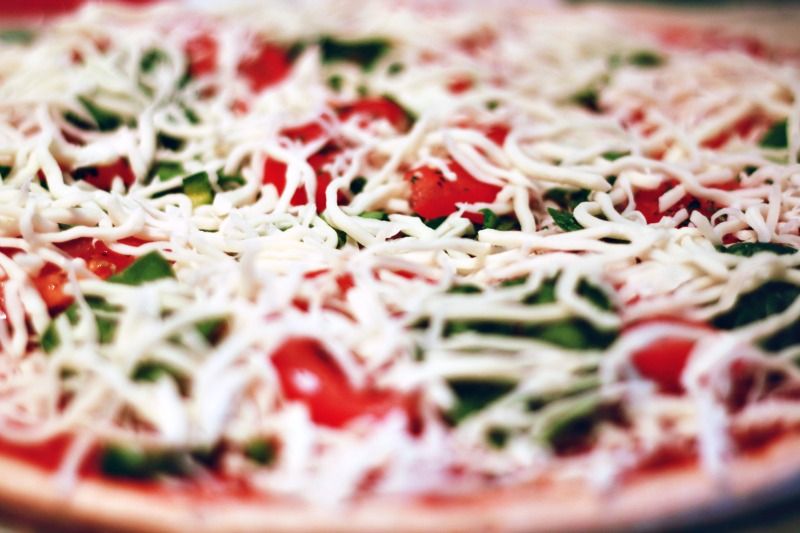 ...and there you have it! This pizza turned out fresh and light. We had it twice in one week (since the package came with two crusts) and I didn't feel like I had majorly splurged or gone crazy that week. I hope you all enjoy it!