If you follow me on
Instagram
you know that Dave has been making us eggs for breakfast a lot lately. I can't get enough, it's become my favorite way to start the day. Scrambled with a side of toast, omelette, sandwich, wrap, tacos...it doesn't matter.
Every time he makes them it is so different and I swear they get better with each batch. I'm a fat kid at heart and I just love having a man that can cook.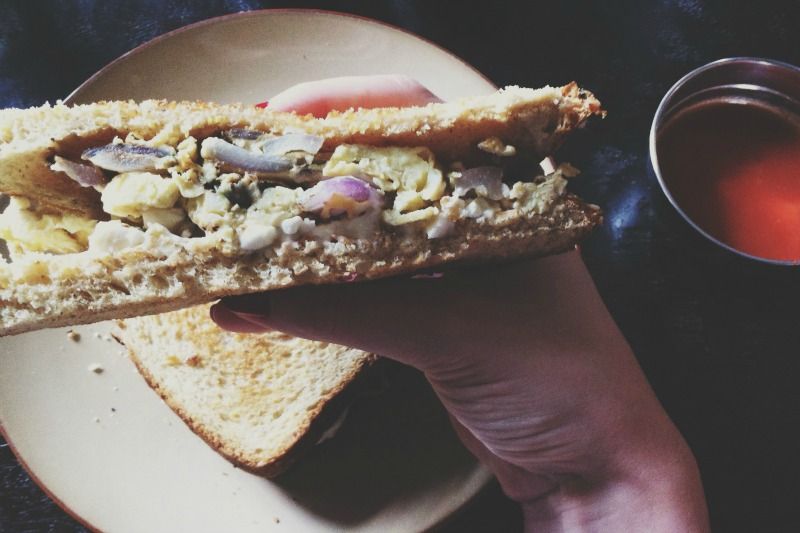 What's your favorite way to start the day? Are you a cereal every morning type of person (I used to be), do you run out the door with a piece of toast, or do you skip breakfast all together (shame shame)?