I realized I haven't shared any of my iphone and/or
instagram
pictures on this space lately, so I thought it was time to do a catch up. These pictures are from the past few months...aka the reason I still have road trip/moving whip lash.


Seen above

≫≫
My sweet birdie friend.
Friday is for beer in a mason jar.
My handsome guitar man.
Among the wildflowers.
Baking is good for the soul.




Seen above

≫

≫
Spring has arrived!
Saying goodbye to our cute cottage in the country.
Salmon on the homemade grill.
Such a lovely lunch with this lady.
Daffodil love.
Another blogger bestie blate.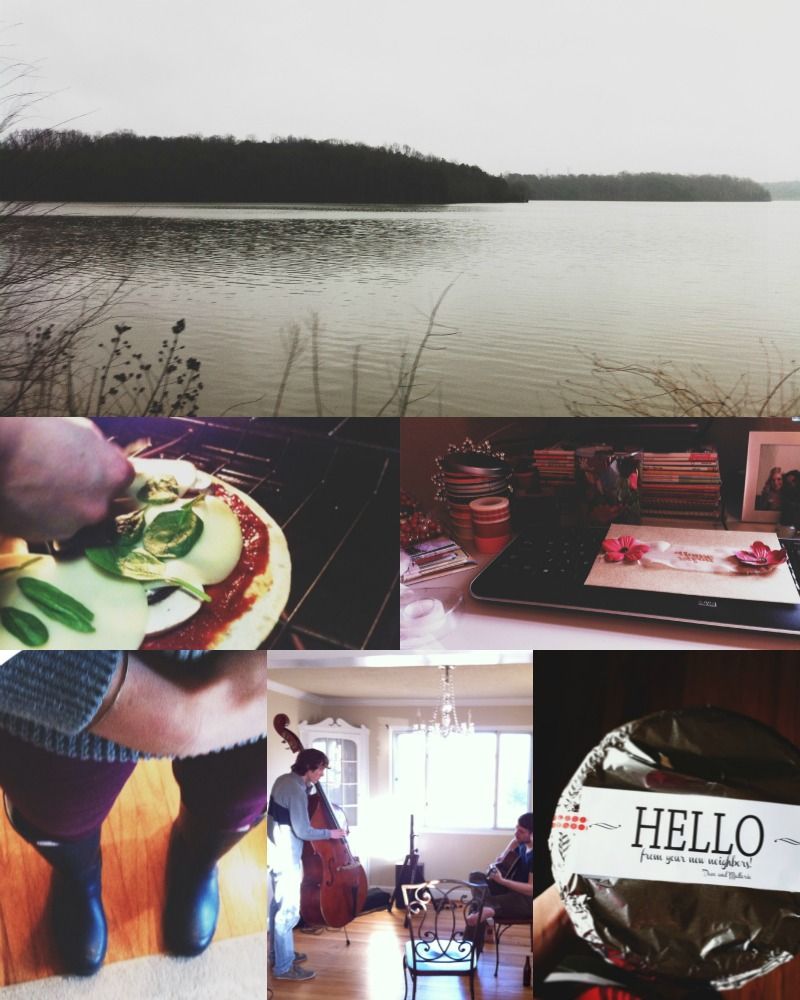 Seen above

≫

≫
Gorgeous foggy day in North Carolina.
Homemade pizza. Oh so good.
Working on packaging for the shop.
Photographer style.
Jam session.
My hello cookies for the neighbors.


G O R G E O U S day in Kansas.
St. Louis arch at sunrise.
Playing "animal catchers" with my nephew. ♡
We surprised him with a Batman balloon before taking him out.
≫
≫
I'd love to have you follow along on Instagram
here
.