The prompt for today was "things that make you feel uncomfortable", and you see, that's really awkward because questions like that make me feel uncomfortable. When I meet someone for the first time (or we're still getting to know each other better) and they put me on the spot with a question about myself and all of a sudden I'm all beet red in the face and thinking, "OH MY GOSH, how can I not think of something...you got this...just think of SOMETHING!" And then my answer is extra awkward. Yeah, that.
Being over or under dressed at a party. I get anxiety trying to get dressed for these things in the first place, most of the time. So when I spend all that time getting dressed just to show up and realize I way over or under shot it...I want to crawl in a hole. And cry.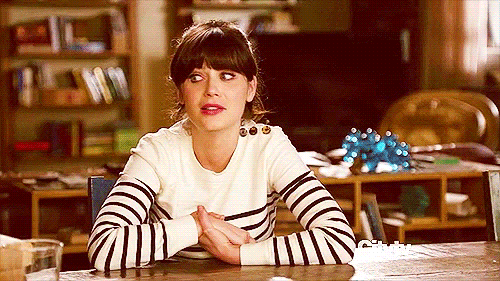 People fighting in front of me also makes me want to scream. I hate it. It makes me soooooo uncomfortable and I want to cry...and sometimes do. Why people, why? Just love one another.
Being hungry makes me extremely uncomfortable. We've started calling my "condition" Blackout Rage, because no one can predict what I'll do when I need food. And then I awkwardly come back to reality once I get some food in my stomach and realize what a Beatrice I've been, and I try to be all sweet again...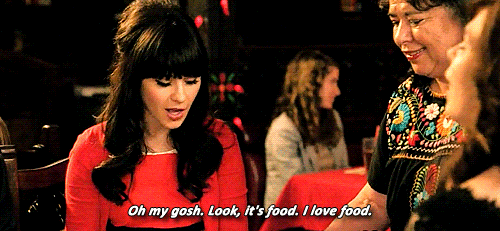 ...which brings me to eating out with other people. Let's just say I'm not the neatest eater and sometimes when I'm eating at a nice restaurant or with people I don't know as well, I try to be extra neat and it ends up making me even more messy...oops.