Purple irises were my Grandma's favorite flower, which always made them one of my favorites as well. She has some planted in their backyard and many trinkets and decorations that have purple irises all over them. I think of her every time I see one, and that makes them even more special
now
.
My Mom has a big batch of irises planted in her backyard and we have been waiting anxiously for them to bloom this summer, but they sure took their sweet time. It was well worth the wait. We didn't know what colors they were going to be, and they turned out to be the prettiest things...all purple irises with one white iris (that has purple on it). Beyond gorgeous.
It's sad they don't last longer, but we will be soaking up their beauty for as long as they're here. I can't wait to have a house of our own to plant some of these beauties in my own backyard.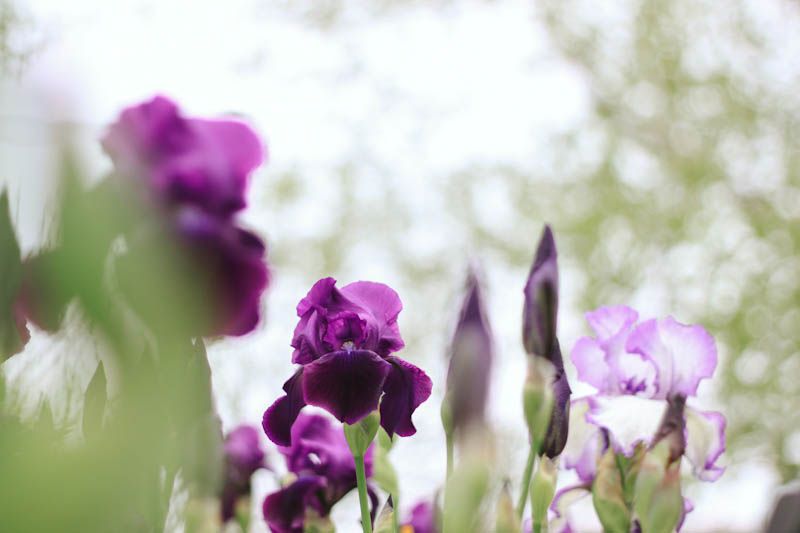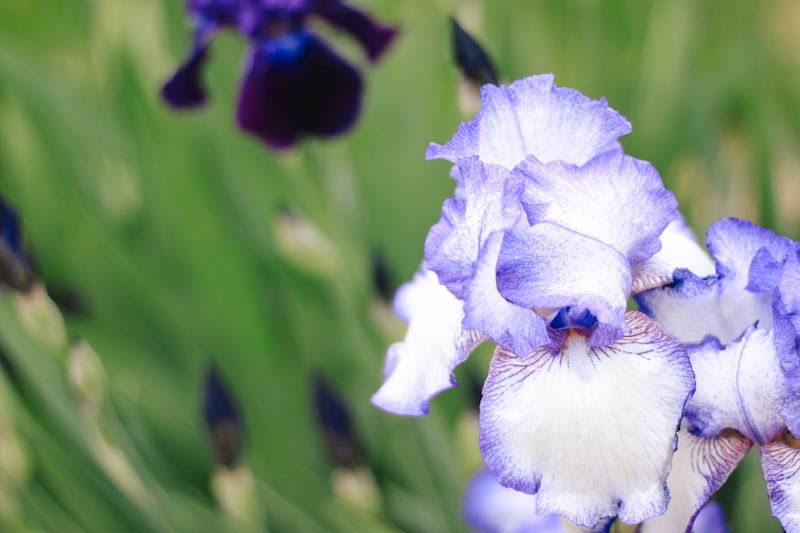 Aren't they breath taking? My Mom's backyard is already an oasis and these just complete the scene. It's the perfect spot to take a break in the middle of the day and give my eyes a rest from this computer screen that I tend to stare at for far too long.
What about you, do you have a special flower that means something to you? I'd love to hear about it!