This is for those of you that are like me and love to find amazing recipes in magazines. I always rip them all out and then they go in a folder never to be seen again. Not anymore!
These cards are so simple, yet a beautiful way to display the recipes you've found. I am a very visual person, so I usually don't make recipes unless I can see what the end product looks like first. These are perfect for that...
What you'll need~
a stack of unlined 4x6 note cards (and a few lined)
magazines (or pages you've ripped out from them)
double sided tape (photo safe kind so it doesn't age the magazines)
scissors
pen
First trace the picture of the recipe and cut it out.
Cut out the ingredients/directions and tape them on one side of the note card.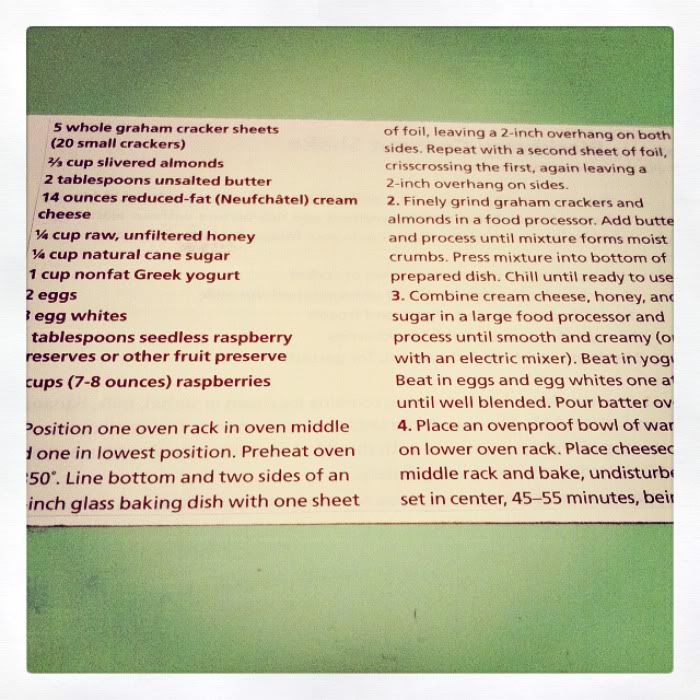 Tape the picture of the food on the other side. If the directions won't all fit on one side of the card, you can just tape the rest of it on top of the picture side. Use the few lined note cards you have to write down recipes that just won't fit on the card when you cut it out.
Voila! Admire you're pretty new recipe cards...
These cards are so easy, although a little time consuming if you've gathered as many recipes as I have. But from now on it will be easy for me to add more! Now I just need a pretty recipe box for them to go in...