Today I'm excited to introduce you to the rest of my January sponsors! These fabulous people have been a pleasure to work with and can't wait to see where they will go next. As usual, make sure to go to their sites and show some love, tell them I sent you :)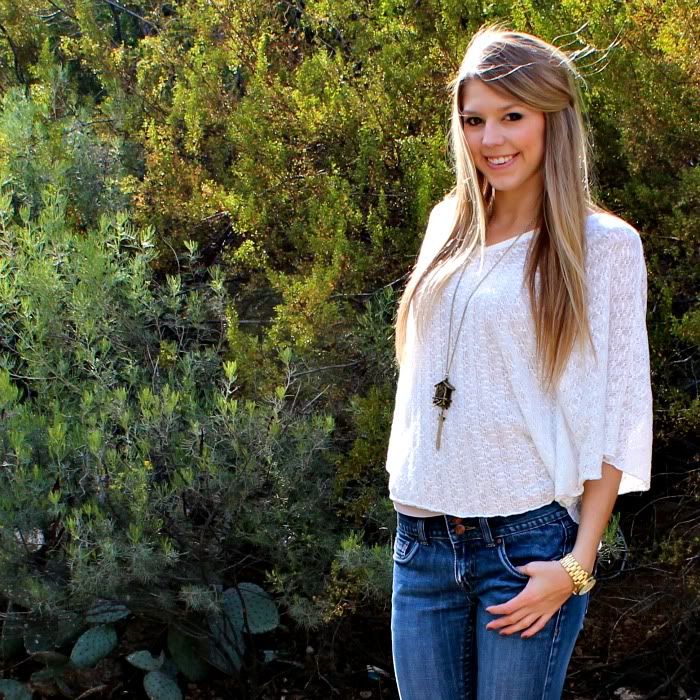 My name is Erin and I blog over at
Captivated By Grace
.
I am a twenty-something girl with a passion for life, love, and above all, my faith in Christ.
I enjoy all things beautiful in this world and look for God's blessings all around me.
On my blog, I love to share the joys and beauty that can be found in this world, as well as the times that are not as beautiful and can be a bit more challenging. Let's face it...life is full of ups and downs. We just need to remember that God is with us through them all. There is nothing too big for us to handle together.
Blog
-
Twitter
-
Bloglovin
I started an etsy shop called Fireflies & Cattails a little over a year ago as a hobby and creative outlet. I sell fingerless gloves, fabric flower earrings, headbands, and clutches. I have always loved to sew, crochet, paint, you name it! I also have a
blog
where I write about mommy-hood, crafts, outfit inspiration, and recipes. I love the handmade community and am so happy to be a part of it. I'm looking forward to doing a couple of craft shows this year as well as coming up with a bunch of new items.
Etsy
-
Blog
Hi my name is Melanie Cantelmo and I have a little blog called Keeping up with the Cantelmo's where I blog about my family, faith, passion, dreams and inspirations. My goal is that my blog would be an encouraging place! I have three busy kids and we just found out we are having another one. Our family is blessed and very busy. I hope you stop by and say hi.
Blog
-
Twitter
-
Facebook
Hi Mallorie's lovely readers,
My name is Ana and I'm a 20-something Brazilian newlywed living in Northern California.
I married the sweetest man last year and have been blogging about our journey ever since.
That includes from our trips to the new recipes we try, the ups and downs of married life
and everything else in between. I hope you stop by to say hello!
Blog
-
Twitter
-
Etsy
I'm Angie and I blog over at
Living Aloha
! I'm an aspiring artist, a dreamer, a wife, daughter, sister and friend. I'm sensitive and emotional and cry easily over all things happy or sad. I am a hugger - hugs are good and you can never give or receive too many of them! I don't want to grow up, I rarely act my age, and I still make a lot of mistakes. I'm ok with that, because without mistakes, there is no growth. I am a work-in-progress. I am perfectly imperfect. I am Me. The Hubs and I are living our dream and loving our life on Maui; come take a virtual vacation and visit me at my blog to read about our daily adventures and the things that bring me joy. Mahalo and Aloha!
Blog
-
Twitter
-
Facebook
-
Etsy
Hi. I am Courtney! The 3 most important people in my life are my hubby and 2 wonderful kiddos. I consider myself a spiritual person and try every day to be the best person I can possibly be. I have always been creative, but never pursued it as a full time endeavor until about 1 year ago. I love planning events, surprising others with unexpected gifts and meeting new people. My life is just like anybody else's I have ups and downs and I use my blog to express myself. The blogging community has been incredibly supportive and I look forward to making new lifelong friends. At the end of the day, I am a very simple person and all I truly need in life is God, Love, my Family, and of course Cute Shoes and Accessories!
Blog
-
Shop
My name is Caroline and I am the crazy person behind the shop
Cotton Lane
and author of the blog
Good Times Never Seem Sew Good
. When I'm not blogging about my new life as a newlywed, DIYs, fashion (sort of), and other tid bits, I am either busy creating fresh goodies for my handmade shop or working non-stop at a local fabric store. Are you tired yet? :)
Blog
-
Shop
-
Twitter
-
Facebook
...PS you can still grab a spot to be a sponsor for
February!