New Years Eve for Dave and I is usually spent eating semi-bad for us foods, sipping on wine, and cuddling up to favorite movies. This year was no different. There's no other way I'd rather ring in the new year than with my favorite person.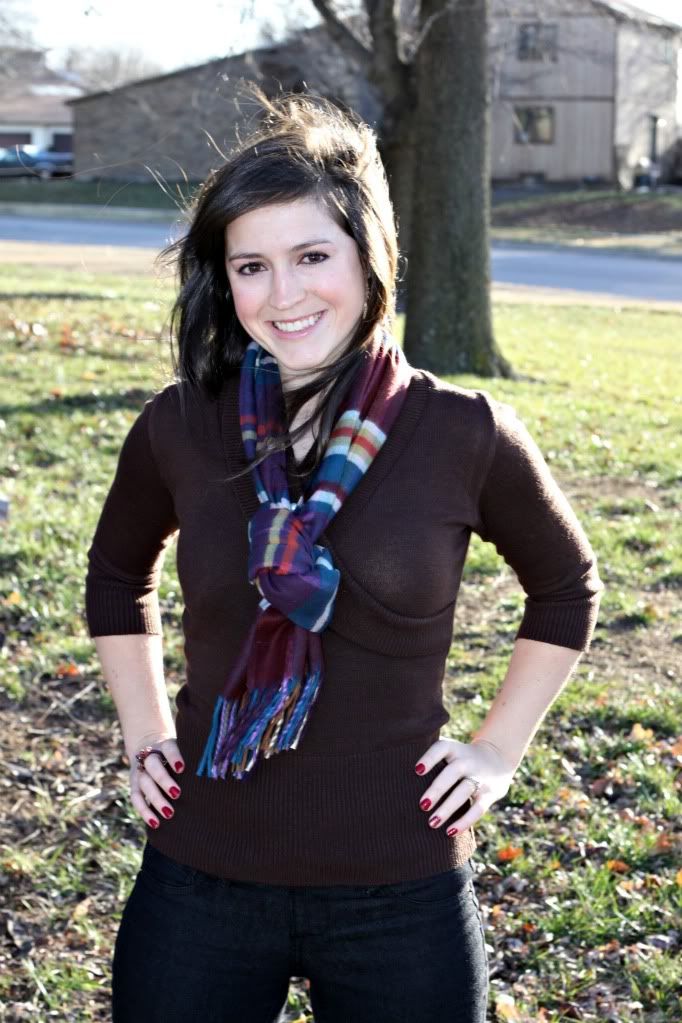 Sweater: Kohls // Scarf: gift from Dave's Nana // Skinny Jeans and boots: Target
...I would just like to thank Dave for being so wonderful and always willing
to take pictures or whatever I need help with for this site.
Didn't he do a wonderful job on these outfit pics?
Also, if you haven't heard about Ashley and the Shine Project go read about it
here
. This girl is amazing and such an inspiration. I was so excited to get my shine necklace for Christmas- thanks Dad! I love that $1 of every necklace bought goes towards helping inner city high school students attend college. Plus I love the meaning behind it...so much that I think that will be my word for 2012...
HAPPY NEW YEAR loves!