Dave and I did a run at our new gym here...I'm not usually one to run on a treadmill (hate it), but for the first time ever I was able to watch TV while I ran...Two And a Half Men (the Charlie Sheen reruns) sure did make the time go faster :)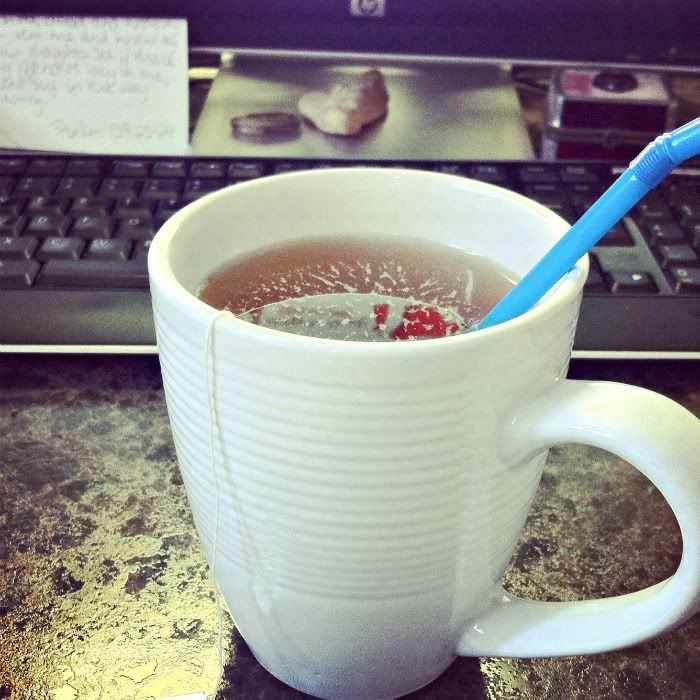 Tuesday was a two cup of tea kind of day. I am loving Yogi's "perfect energy" tea in vanilla spice...
Top knot and second cup of tea, this time Tazo's organic chai spiced black tea mmm...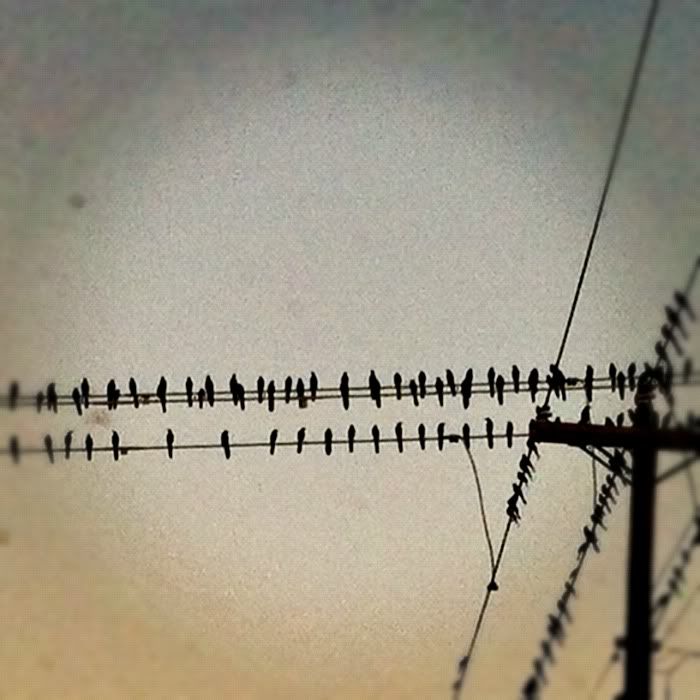 Bird love.
Merlot. Oh yes.
Dave and I finally invested in a set of pots and pans. Thank you to everyone who sent me suggestions and ideas! We went with Emeril's all-clad try-ply set, can't wait to try it out some more :)
Siiiiiick.