Today I'm excited to introduce to you all
Le Hatchery
. Their pretty online shop is full of clothes and jewelry with a very bohemian feel to them. Today I asked them a few questions so you all could get to know their shop a little better.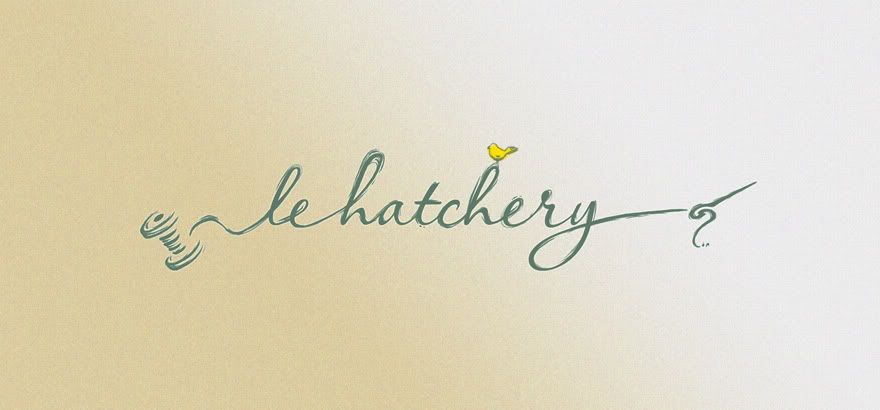 1. What made you decide to open up your Storenvy shop?
Having taken a break from the fashion industry to find myself working on sailing boats in France I still needed a creative outlet. I started making dresses, jewellery & bags for friends, then friends of friends then eventually decided to open an online store. It's been a steep learning curve but I take great love & pride in hand-making unique garments & accessories & am so happy when people are drawn to the outcome.

Storenvy is particularly easy to set-up & use, I find the community to be so supportive of one another & understanding of small start-ups. Traveling around a lot means that I had to use a program that was easy to update on the move & so far it's been perfect.

2. I love the designs of your clothes, where do you draw inspiration from?
We mainly live in Cannes, France however am taken to UK & throughout Europe regularly (even as far as the Caribbean) for sailing regattas plus visit my homeland Australia once a year... so I'd have to say my biggest inspiration is travel! The interesting characters we get to meet along the way with stories, wonderful pictures, art & music means I'm constantly surrounded by new ideas/thoughts & these are all jotted down before they blow away in the wind. Many of our final products are made using re-purposed materials, the wonderful unique items I find while traveling all make up our vintage range & if it's not re-purposed we try to use organic fabrics as we have a strong eco philosophy. It makes me happy to be able to give people an alternative to mass-produced items.

3. What is your favorite item to make?
This is a hard one! There are definite phases of what I enjoy making depending on the creativity flow... some months I can't get enough of cross-stitch where as others I'll be on a roll with dresses & tanks. I like to think there is a little bit of love going out with every item, if I could I'd keep them all but then I wouldn't have a store!!
Where to find them:
Storenvy
//
Facebook
//
Pinterest
Aren't they amazing? Make sure to show them lots of love, and tell them that I sent you! Hope you all have a wonderful weekend!
PS~ The winner of the Shabby Apple giveaway is
Jessica
. Email me! If you didn't win, Shabby Apple is offereing all of you 10% off for the next month! Just use the code "homeiswithyou10off". :)