As I'm sure you all know by now, Dave and I are always traveling. Whether it's just a few hours drive or halfway across the country, I've gotten used to car trips and in the process I've become a pretty good packer. I used to forget something important every time I traveled, but now that I have a running list of "must-have" items when we go anywhere and I don't usually end up forgetting anything. Fingers crossed.
So today I thought I'd share a few of the things that I never leave town without, since Dave and I are headed up to Wichita this weekend for a friend's wedding...
-EmergenC: because your immune system is usually compromised while traveling, especially if you're hopping a flight.
-Tea wallet full of assorted teas.
-Statement rings: to spice up any outfit and take it from day to night.
-Magazines and books: to read on the flight (or in the car if you don't get car sick like I do, which is a major bummer). And for if you get time to lounge at the pool.
-Nail polish remover.
-Nail polish: usually the color I'm currently wearing (for touch ups) and another color for longer trips, plus my "Out the Door" rapid dry, so I don't have to wait hours for the nails to dry.
-Hair products: especially hair spray, since my hair can get crazy and you never know what the air will do to your hair in a new place.
-Yoga DVD: in case I get a chance to squeeze in a workout. It's a great way to de-stress after driving or flying a long way.
-Swimsuit: because even in the cold winter months there is always a pool at the hotel.
-Sunglasses: I never leave home without them. Ever.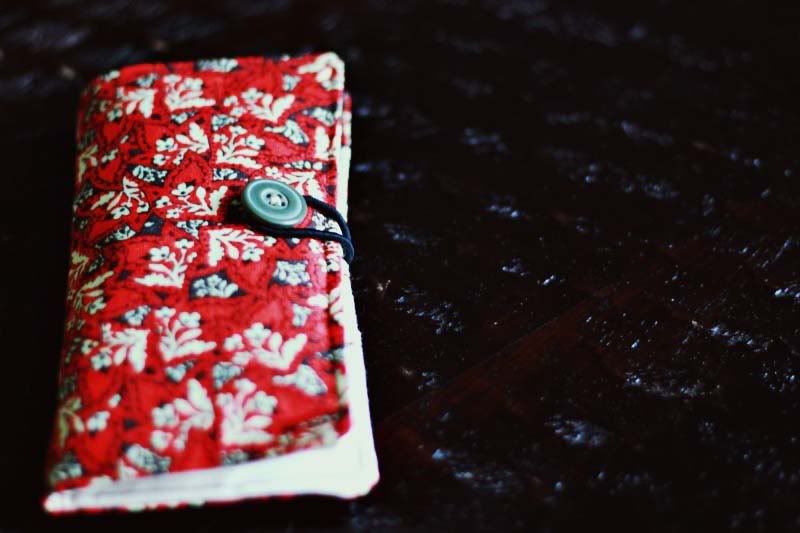 And I have to take a moment to talk about what an amazing invention this tea wallet is! Why didn't I think of this? I take my tea with me everywhere I go and it is usually such a pain. I always try to just grab a box of it and the box ends up crumbling and tea is strewn all over my bags, but not anymore!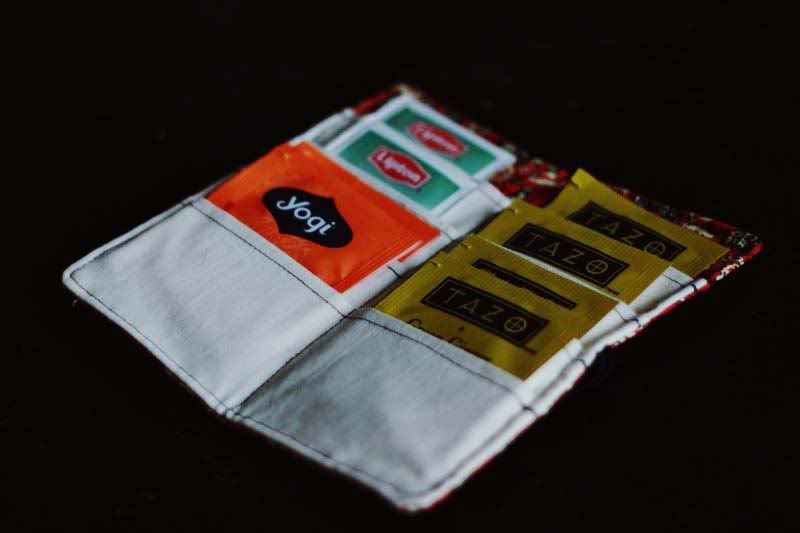 My tea fits so nicely in this thing and not to mention it's an adorable print. I just love it. There lots of other fun prints and sizes to choose from on
Flightless Bird Design
's shop, go check them out!
I hope you all have a wonderful weekend! PS~ for those that haven't seen on twitter, I know a lot of people (myself included) had a rough week, so to make up for it I'm offering
20% off all ads
through the weekend! Just use the code "HUGS". Grab a spot (or two)! Oh and don't forget to enter the giveaway for a
Blog Design Package
!