Spend a few minutes at my Mom and Step-Dad's house and you will quickly learn that Libbie (their chihuahua) is not just a pet to them. She's their daughter. It's quite hilarious, they call each other Mom/Dad and get upset when Starbucks is out of treats for her because, "She was expecting one". It's too cute.
At least it's cute until someone buys them a "doggy stroller" and they use it to walk her around downtown Denver. Yeah, that happened. They have pictures to prove it with her big chihuahua ears sticking out of the stroller. If nothing else, it's a good source of entertainment for us human kids to poke fun at our parents about.
All kidding aside, I really love little Libbie. I have always been a big dog lover...as in Golden Retrievers, Collies, etc. I never thought I'd be someone who wanted a little dog, but Libbie changed all of that. She is so sweet and little and curls right up in your lap, it's the best. I still want a Golden Retriever, but maybe someday I'll have a little dog too...
Bring out any camera: my big Canon, iphone, point and shoot...it doesn't matter...this is the face Libbie will give you. She knows what you're up to and she wants nothing to do with it.
Then she tries the duck-down method. Celebrity style. Sorry Libbie, I can still see you.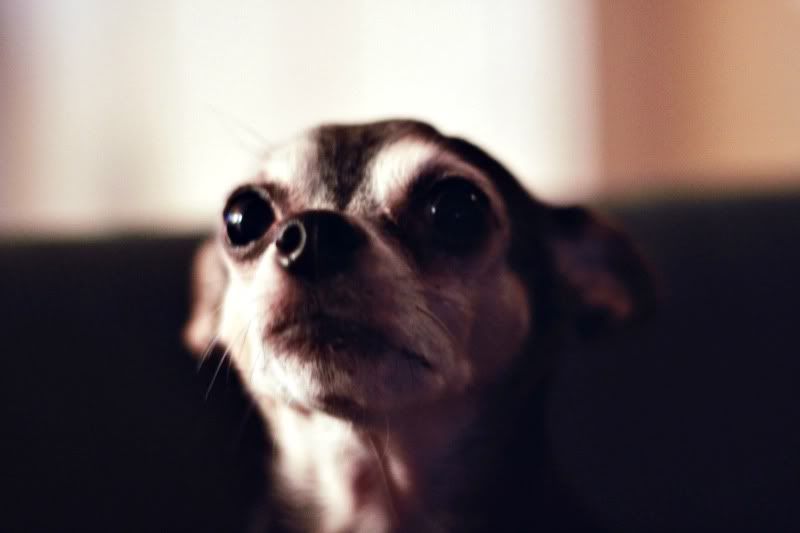 Finally my Mom brought out some treats so we at least got her to look over me. She's got her eye on the prize.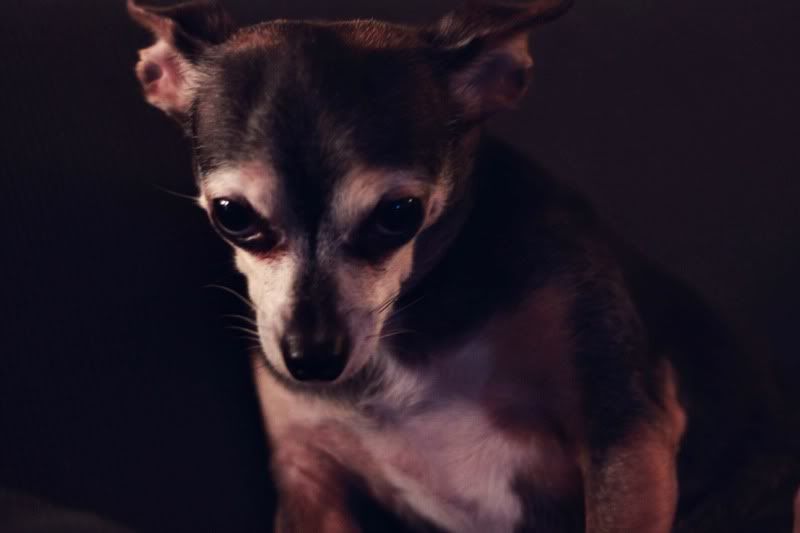 By the end, she was done playing nice. This is her screw you face. Little princess was SO over picture time.