Growing up my Dad would always buy the huge muffins that they had at Sam's Club on a regular basis. My favorites were the double chocolate (obviously), lemon poppy seed, and banana nut…in that order. Once I went to college I stopped eating them because I didn't have a Sam's in Lawrence and even when I went home they were a little too many calories for me to take in in one sitting.
But in the last few months I have had a major craving for the lemon poppy seed muffins. I don't know where it came from or why, but I just can't seem to shake it. I finally went to Sam's to see if they had some and found out they don't have lemon poppyseed muffins anymore. Sad face.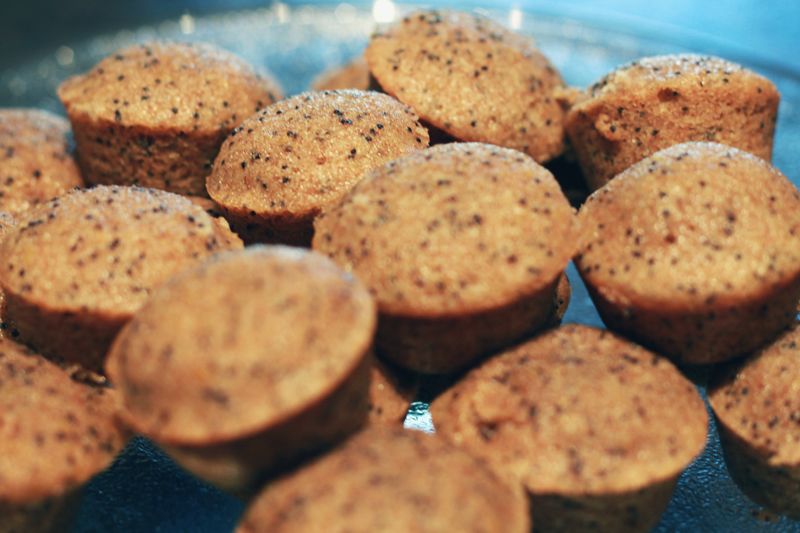 I guess it's the universe telling me it's time to figure out how to make homemade lemon poppy seed muffins, so that's exactly what I did. Let's just say these hit the spot...problem solved.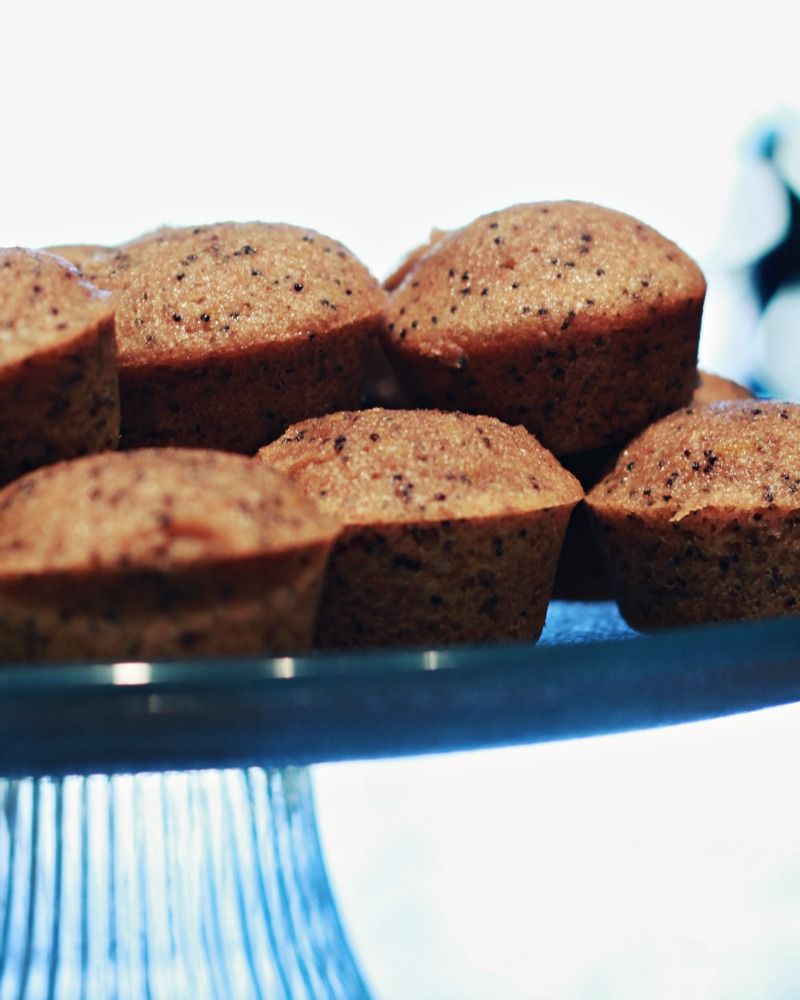 What you need:
1/2 c unsalted butter, softened
2/3 c cane sugar
2 eggs, separated
1 1/3 c whole wheat flour
1 tsp baking powder
1/2 tsp baking soda
2 Tbsp poppy seeds
2 lemons (zest of)
1/4 tsp sea salt
2 Tbsp lemon juice
1 tsp vanilla
Buttermilk replacement mixture: 1 Tbsp lemon juice and just under a cup of almond milk. Pour the milk into your lemon juice and let stand for 5 minutes. (you will only use half of this in the recipe)
Preheat oven to 350 and spray muffin pan. In a large bowl, mix the butter and sugar until creamy. Add in egg yolks one at a time, mixing well after each. In a seperate bowl, mix together the dry ingredients (including lemon zest).
With your mixer on low mix the dry ingredients with the butter mixture slowly. Pour in a bit in at a time and then mix well. Add in 1/2 c buttermilk replacement ,lemon juice, and vanilla. Do these very slowly as well. Beat until smooth.
In a small bowl, whip egg whites until peaks form. Gently fold them into the mixture. Spoon the batter into your muffin tins and bake for about 10-12 minutes if you're making mini muffins.
Hope you all enjoy!