Today has been such a fun day! I woke up this morning to my Dad calling to see if I wanted to go out for breakfast and since I'm a hungry angry bear in the mornings, of course I said yes. After breakfast we headed to the mall to do some birthday shopping. I got a super cute new pair of leggings from Victoria's Secret (I got a pair for Christmas and loved them so much I wanted another color). We then headed to Von Maur and that's where I finally got a pair of these lovelies...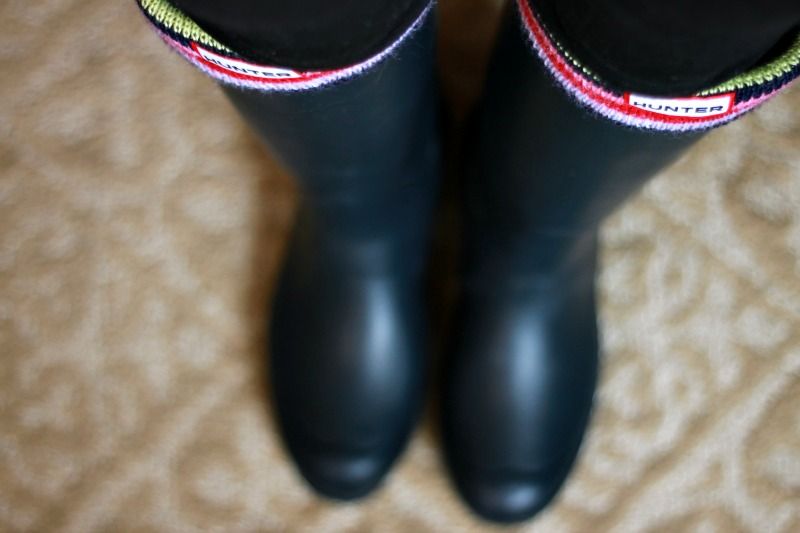 Their boot socks are half off so we had to grab those too, I just can't get enough of these boots! To top it off I was chanting "snow, snow, snow!" all morning because it looked gloomy outside and I just love it when there's snow falling. I checked the weather on the way to the mall to see only sunny days in our forecast, but as soon as we left the mall I saw it, "SNOW!"...I frantically put on my new boots and socks and loved every minute.

So fun. A great way to start the birthday festivities this week. Now I just wish Dave was here to snuggle up with since it's freezing out. Soon enough...