I've seen countless recipes all over the internet lately for kale chips, as I'm sure most of you have as well, and I've been wanting to try it out. The other night I got a craving for a late night snack and decided it would be a great time to try...problem was I didn't have any kale. We did have a big thing of dark mixed greens so I thought why not!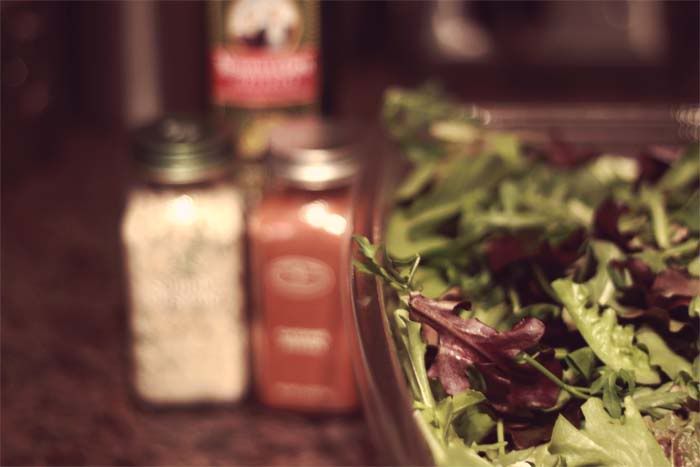 I decided to make my own recipe, since I like things spicy, and they turned out great! If you use kale it might be crunchier, but I thought the mixed greens were delish and they are still very good for you.
Here's what I used:
-Dark greens (your choice)
-2 Tbsp Extra virgin olive oil
-Cayenne pepper to taste
-Garlic salt to taste
Preheat oven to 275. Mix the oil and spices together well and then dip the greens in and lay them on a baking sheet. I just did enough greens to fill the sheet.
Bake for about 15-20 minutes.
Enjoy! This really hit the spot for a salty/spicy late night snack, without the guilt afterwards. What more could you ask for?