This is a question Dave and I often ask each other, most of the time we can't believe it's Friday again. This week is no different.
Happy Friday friends! Hope you all had a wonderful week. Anyone have anything fun planned this weekend? We actually have a lot to accomplish this weekend, but hopefully some time to veg out too. In case you don't follow me on
twitter
, (shame on you if you don't...kidding...kind of), you probably haven't seen that I'm doing a special on my ads right now...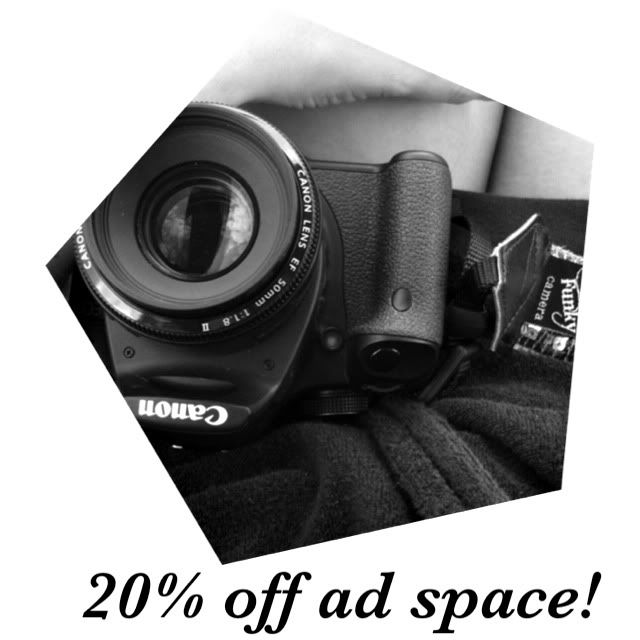 ...all you have to do is go
here
and once you choose the ad you want, enter LOVE in the promo code section for 20% off! I'm only offering this a few more days, so now is your chance!
Have a great weekend!