It's no secret that we love
Noodles and Co
. It's inexpensive and you get high quality food. They were named one of the top 5 best places to eat out (as far as being healthy) because the ingredients are fresh and not pre-packaged and most of the bowls have a reasonable amount of calories, so you're not splurging your whole days worth of calories in one sitting. Plus, there is plenty for you to take some home later, a major determining factor of where I eat out, I love leftovers.
I always order off of the Asian menu and Dave usually does too, but sometimes he ventures out into the others (American and Mediterranean). My favorite is the Bangkok Curry with tofu...and lots of sriracha of course. This trip I went with another favorite the Japanese Pan Noodles, and Dave ordered his usual Indonesian Peanut Saute...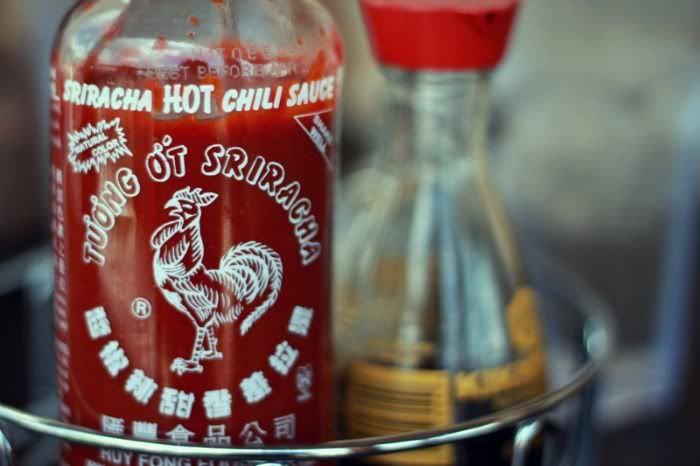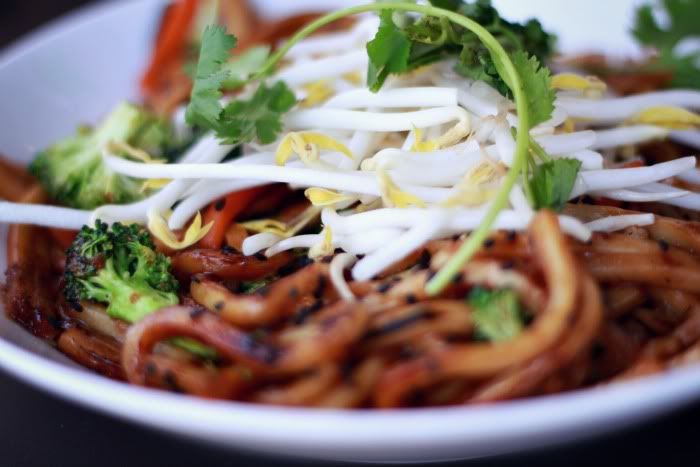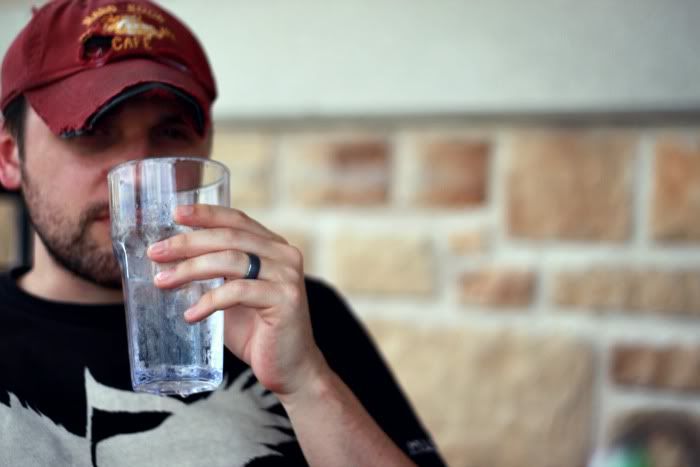 Seriously though, if you haven't been, go! You won't regret it.