How can I express the emotions that I (and all of Jayhawk Nation) felt yesterday as we sat on pins and needles waited for tip-off and a shot at another national title?
Excited, anxious, proud, humbled
...just to name a few...
Coach self cutting down the net after we made it to the Final Four
Pure
excitement
that takes over as "our boys" first step on the floor.
Anxiety
attacks brought on by last minute wins. Extreme
pride
that comes each time Withey slams someone's chance at a basket or Robinson breaks away for a dunk. The
humbling
moment when we realize that there is only one other team left in this tournament and we feel so blessed to be part of it all...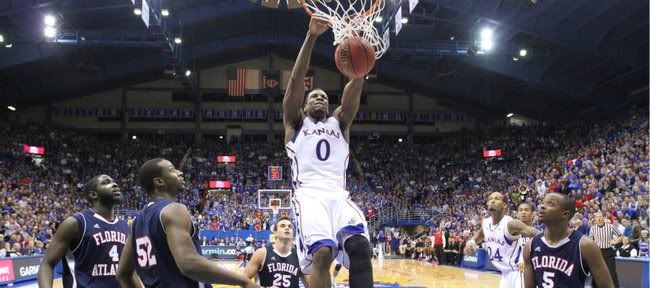 "When you care so much it's supposed to hurt" -Bill Self after the game last night. The loss definitely hurt, but we are all still so proud of our Jayhawks. Everyone said this was a rebuilding year for us, so to make it to the championship was beyond amazing.
It definitely brought back memories from senior year (in '08) when we took it all...words cannot describe. I still watch the miracle shot by Mario that got us into overtime and get
chills
. Every time.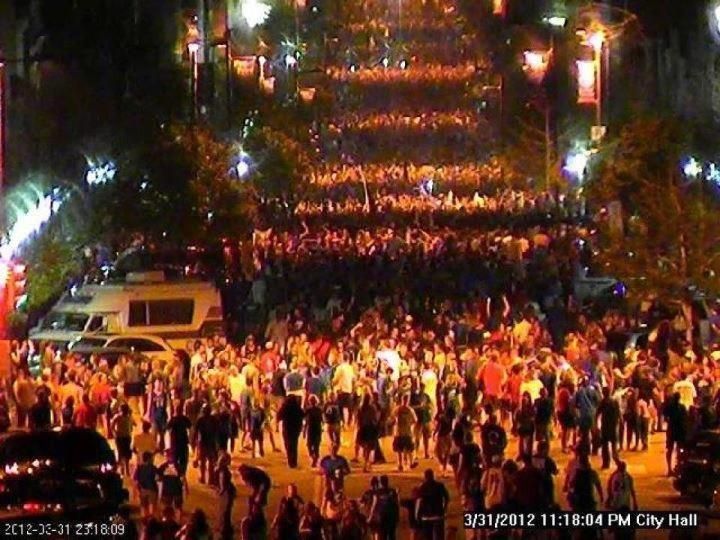 Mass Street (in Lawrence, KS) after the Final Four win...oh memories.
So thanks for the memories boys, we'll see you next year...
*Sorry I don't have links for photo credits, I found them on google and they didn't have names with them. If you know who these pictures belong to, let me know so I can give proper credit!