I'm putting up my Instagram recap post a little late due to Easter...Dave took the whole weekend away from social media so the least I could do was hold off on blogging. We had a wonderful Easter just the two of us this year, I hope you all had a wonderful Easter as well!
Here are my pics from the week, there are more on Instagram and I'd love it if you all followed along! Username
mallorieowens
:)
1. We had some gorgeous weather this week and I made sure to soak it in.
2. Freaky clouds here in Austin while other parts of Texas were getting tornadoes.
1 and 2. Dave did an online show last week for people to watch him perform and chat/ask questions. One lady even set her alarm for 3:50am her time in order to get up for it! It was so much fun and we can't wait to do another very soon- details to come!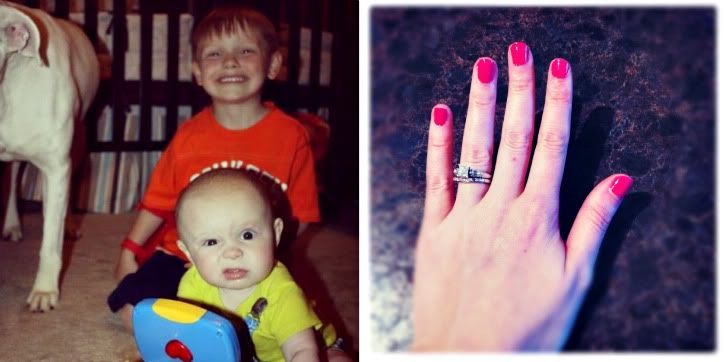 1. I still can't stop laughing at this picture! This was taken by my sister-in-law of my two nephews. It doesn't get much better than this, haha. Between Hudson's (in front) face and the fact that Hunter is just smiling away behind him...it's just too much.
2. Did my nails bright pink for Easter and I loved it- Dave said they looked like candy :)
*The color was Sally Hansen Hard as Nails in Fuchsia Power
1. Dave had a long weekend for Easter, so of course our first stop was to hit up some guitar shops...
2. Surrounded.
1. My Mom sends the best packages :)
2. Our Easter pasta bake with some of the pasta my Mom sent.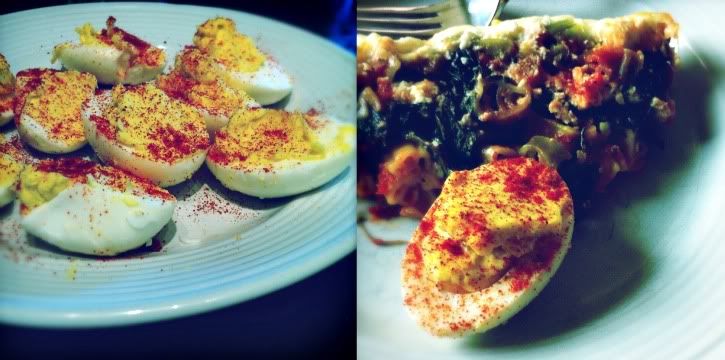 1. Dave and I's first attempt at deviled eggs, pretty dang good if you ask me.
2. Our Easter dinner- SO good!