There is a place by our apartments that Dave and I ran recently and you all might remember that
I talked about going back with my camera
, well I finally did! I decided yesterday morning that I was going to walk over there before sunset and take some pictures, but of course pesky life got in the way and Dave and I ate later than expected...by the time we were done with dinner it was the perfect lighting out...
Oh what we photographers/wanna-be-photographers would do for the perfect light...just about anything. So instead of walking over there (like I had planned) I told Dave to grab the keys because I needed to go NOW. Luckily I have a wonderful husband who understands my breed of crazy so he did what I said and we ran out the door...
He parked when we found a good spot and I sprinted across the street (kids- don't try this at home). As soon as I set foot on the grass at the other side I realized...the field of flowers that I wanted to photograph was surrounded by thorn bushes...and I was in sandals and shorts. Oops. But, what's a little suffering for your art, right? Right...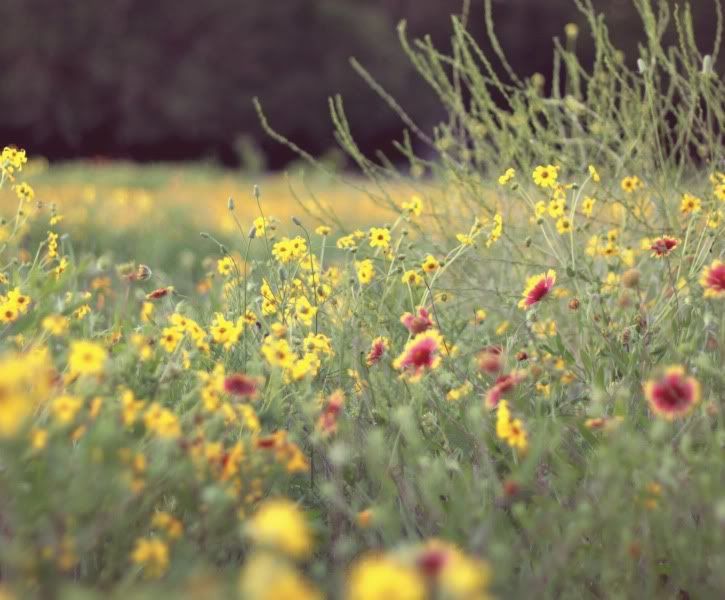 ...totally worth it. And there are plenty more where those came from, I'm sure you'll see them around here eventually ;)