This week is a little crazy since Dave is out of classes for the week and we're preparing to go to Dallas this weekend for him to play some shows. There has been a lot going on and if you follow me on
twitter
and
instagram
(what are you waiting for?) then you might have already seen some of these, but I just had to share...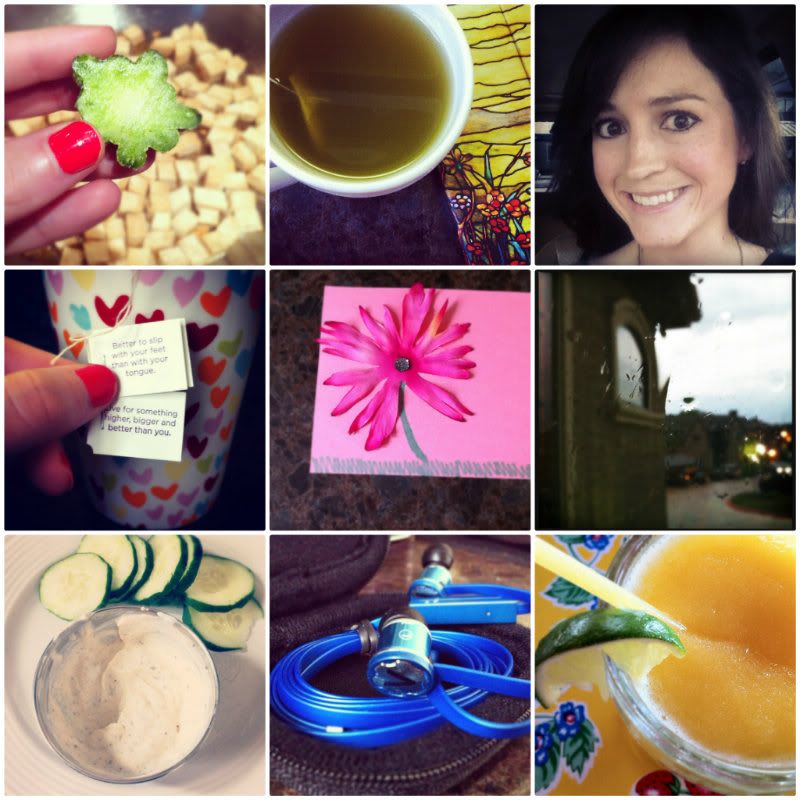 Above you will see:
-The beginnings of a tofu/veggie/rice bowl that
Dave
threw together...it was amazing, as always.
-My mornings, green tea and taking notes.
-Headed out for a girls night!
-Smart tea.
-The inside of the card I made my Mom for Mother's Day :)
-So much rain here in Austin...I have a love/hate relationship with it.
-A great idea that I had to mix a packet of Papa John's seasoning and a bit of light sour cream...perfect veggie dip, yum!
-Loving my new headphones from
Velodyne
, can't wait to tell you guys all about them.
-Blogger Happy Hour! I had so much fun with
Shanna
,
Jessica
,
Brittany
, and
Jenni
:)
What have you all been up to? Anything exciting that I've missed (besides the Bachelorette premier)?