Sorry if I'm a little MIA today (I'm sure I'll still be on
twitter
and
instagram
a bit), but this just happened...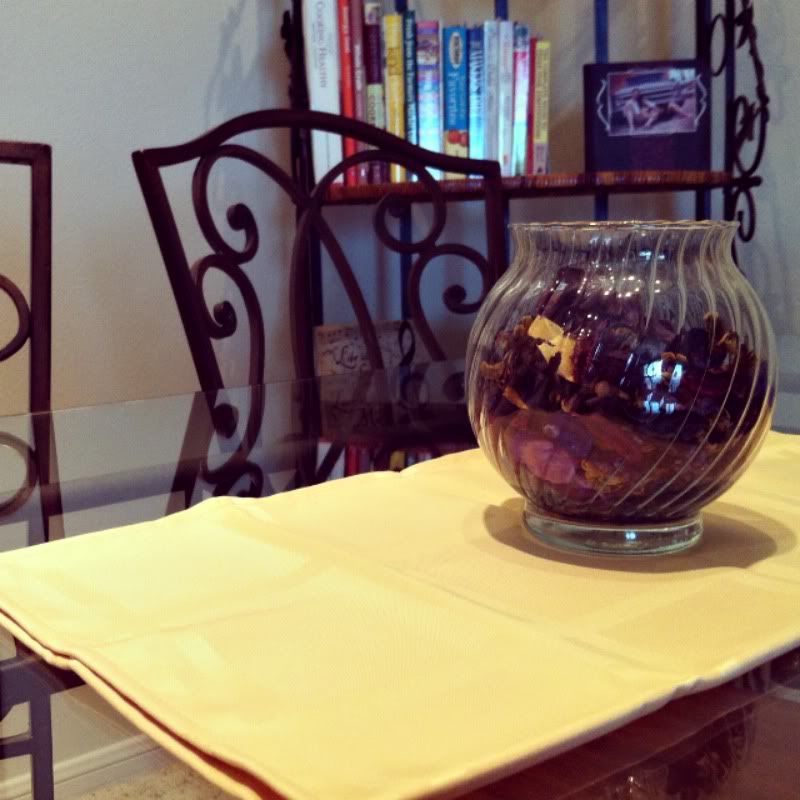 ...yep, after being married for 3 years, Dave and I bought our first table! And coffee table, TV stand, and bookcase. We found some people on Craigslist who are getting ready to make a big move that had a desk that Dave was interested in last night. When we got there they had tons of great stuff that they were hoping to find homes for and we ended up buying a lot more than we planned on.
I am SO excited! It feels like we actually live here now, so I will probably spend the rest of the day hanging up a few more pictures, decorating, and rearranging stuff. I can't wait.