Today I'm excited to introduce to you the person behind the wonderful online shop "Sew Beastly". She is a fellow Storenvy shop with affordable handmade items. I am in love with her super cute clutches! I asked her a few questions so you all could get to know her better. Make sure you go check out her sites and especially her amazing shop!
This one is my favorite...
1. Why did you start an online shop?
I decided to start an online shop after a few friends told me I should sell my creations.
New items coming to the shop soon!
2. I love your clutches! How long have you been sewing? Why did you begin to sew?
I've been sewing for
a little over a year now
. It all started after I decided I needed some "me" time. I worked long and stressful hours, so I thought picking up a hobby would help me relax.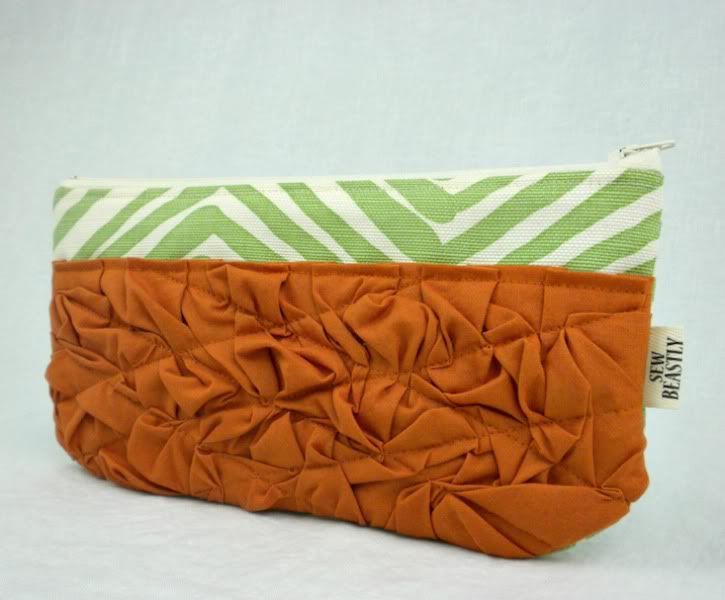 3. Any tips for someone thinking about starting their own online shop?
Go for it! It's never going to be the "perfect" time.

Now go show her some love!