This week...
I took a million pictures and Dave and I did a lot of legwork down on 6th street...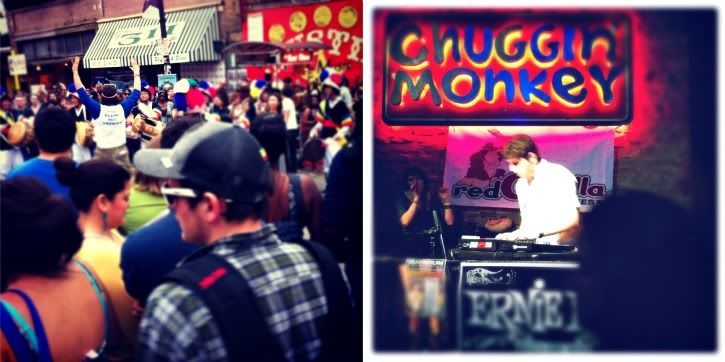 Saw a dance-off and tons of live music...
Dave had his show at Touche on 6th (post to come!)...
We had TONS of delicious food (mostly Mexican- my fav) and drinks...
back to regular (healthy) food tomorrow!
My Mom and I had to get out at St. Edwards and take a few pictures of the Blue Bonnets...just gorgeous...
Hope you all had a wonderful week! You can find me on Instagram for more pictures,
@mallorieowens