I'm so excited to introduce my fabulous March sponsors today! These women are wonderful and I hope you all go and show them some love on their sites...
From the moment my husband and I brought PattySue home, we knew she had a special personality. Both of us have adopted dogs before, but this particular dog just captures your heart! I started to write the story from our perspective of her adoption but then Karen said she wanted to write a story about PattySue so we decided to do it together. We wrote it from PattySue's perspective and put her feelings on paper. Two minds being better than one, it all started to flow! It has been a lot of fun and now book two has been written and in the process of being illustrated. I have number three in my head and ready to write with Karen. PattySue is the inspiration for sure. She is an absolute doll with a fun personality. I feel very fortunate to have found her. Everyone feels that the adopted animal is so fortunate to have found a warm, loving family and PattySue is indeed fortunate to be so loved, but I personally feel extremely fortunate that this cute, energetic and loving dog has found her way into my life. Truly "PattySue no matter what you do, I will always love you."
~~~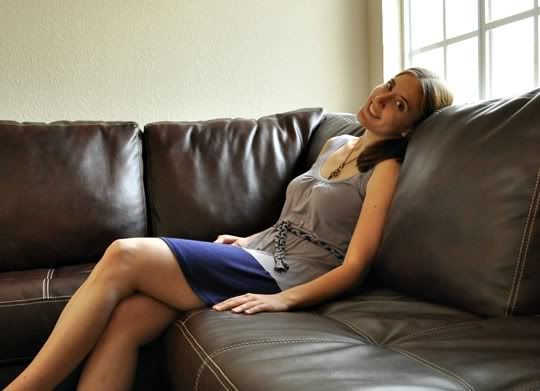 Paragraph: Hi! I'm Amanda from Dragonflight Dreams, which is the name of both my blog and my shop. I started blogging as a way to chronicle my adventures in screenprinting and running an Etsy shop, but it's grown into something much broader. By now it's really more of a lifestyle/everyday blog, which can include anything from things around Austin, recipes, outfit posts, random lists, updates on my shop, etc. It's become a great outlet for me, and way to (virtually) meet a lot of wonderful people.
~~~
Hey lovelies, I'm Ana and I blog over at
A+M
. I started this blog as a way to document the beginning of my newlywed life. I'm a 20-something Brazilian living in Northern California and I married the cute guy you see in the picture after we met while he was on vacation in Brazil. I blog about the new places we go, the new recipes we try, the ups and down of being married and about being an ex-pat. Last year, we opened an
etsy shop
with the prints we like the best. I hope you stop by to say hello!
I started blogging over at
Fireflies & Cattails
because I wanted to be a part of this wonderful creative community! I also have a little shop on
Etsy
under the same name. I love to share what I've made in hopes of inspiring others to create as well. Right now I blog about recipes and projects I'm working on, DIY's, my faith, and I'm hoping to start doing style posts as well. I've been a little busy getting ready for a few craft shows this Summer so I'll probably be writing about that as well. I'm so ready for Summer, aren't you?!
~~~

Hi! I'm Daina. I moved to New York City in 2003 to attend NYU and instantly fell in love with my new home. Years later, I still pinch myself as I walk through the city to make sure I am not dreaming. The energy, people, and sights are unlike anywhere else. I blog about my adventures and life in the greatest city in the world.
~~~

I run a business because my hands just won't sit still. ;) I've gotta have SOMETHING to do while watching TV or relaxing at night with a glass of wine.The real reason is that I love to create beauty. When I leave my day job of creating digitally as a Marketing Manager, I've got to have an outlet - and we can't be on the computer 24 hours a day, right? I think everyone needs to have an outlet to express themselves - to express their creative side. I just happen to have turned mine into a business. I also love to design, decorate and dream about the house that my husband and I just purchased and the fresh canvas I almost have my hands on. Did I mention I love Carmenere wine? If you haven't tried it, do.
~~~
***If you're interested in sponsoring "Home is with you..." for the month of April, go
here
for more info and then email me! I can't wait to hear from you!