After we took a few pictures we headed to our reception venue. To anyone planning a wedding (or any event for that matter) in the Wichita/Andover area, I highly recommend The Ville! It's a big ballroom in a church that was made to look like an Italian village. It was so perfect because we didn't have to do too much extra decorating to make it look gorgeous in there...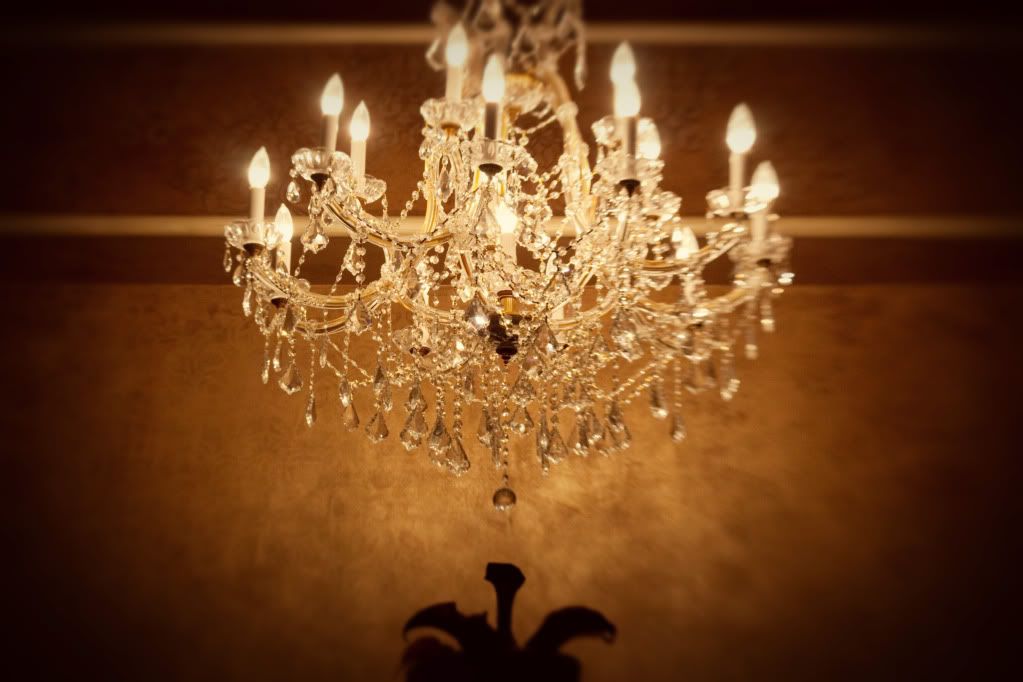 So funny story number 1, when Dave and I went to cut the cake we hit one of maybe 3 tiny pegs that held the cake up. Of course, at the time we didn't realize we had, so we pushed and pushed and tried to cut that dang cake...and we just weren't getting anywhere...
These pictures still make me laugh out loud, my arms were shaking I was pushing so hard. Finally we moved less than a centimeter over and were able to slice right into the cake. Haha, what are the odds.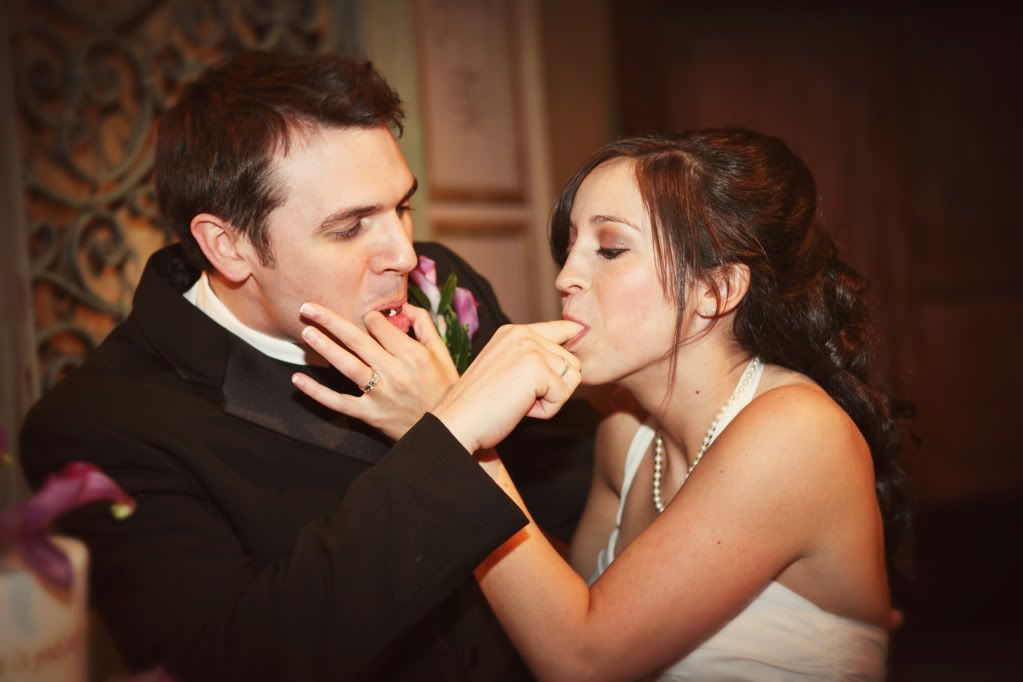 Alright, time for funny story number 2...when Dave and I went to cross arms and drink the champagne we didn't realize that you crossed around and sipped out of your own champagne. So there we were for about five minutes trying to give each other a sip of champagne from our glasses, trying
oh so
hard not to get it all over each other...finally someone told us we were doing it wrong. Haha, dorks.
So that's the end of the wedding posts! Hope you all enjoyed them as much as I enjoyed getting to share them with you all! I can't believe it was 3 years ago today...more on that later...if you missed the
engagement
,
getting ready
, and
ceremony
posts check them out!