I don't know if any of you are photographers or aspiring photographers...or maybe you just love to take pretty pictures. I recently found the website
CreativeLive
(thanks to one of Dave and I's friends) and I can't get enough! They have workshops that you can pay to get a copy of or you can watch it live and just take notes like a mad woman/man. I do the later.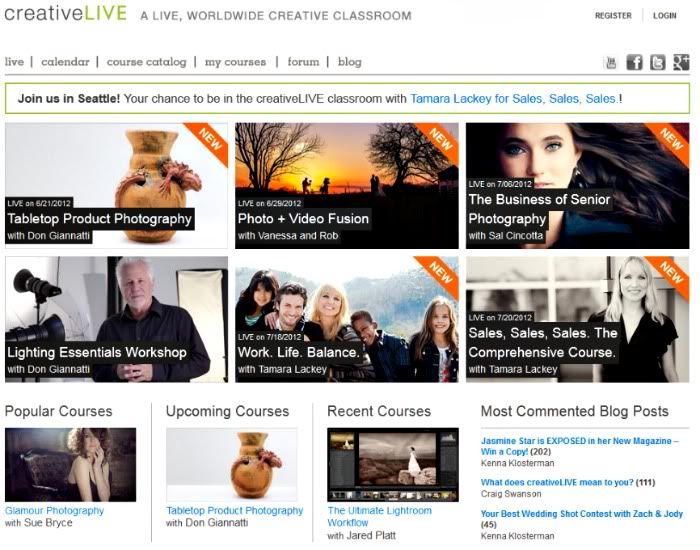 Photo from
creativelive.com
Their workshops are amazing and full of wonderful information by some of the top photographers in the business. I know I've already learned a lot and can't wait for what's next! I highly recommend checking it out if you are serious about learning more.
You can watch the videos live
here
.
*PS~ I was not contacted by CreativeLive to do this post, I just really love what they're doing!