This week was another great one that flew by...I feel like we're getting busier by the minute, but in a good way...
Above you'll see:
-Dave
playing at BalconyTV.
-A delicious drink
at Joe's Crab Shack
.
-A sad just-opened bag of chips with barely over a handful of chips (in a big bag), shame on you Boulder Canyon.
-New nail polish c/o
Klout
and
Essie
!
-Study day.
-Faaaaaabulous spinach quesadillas.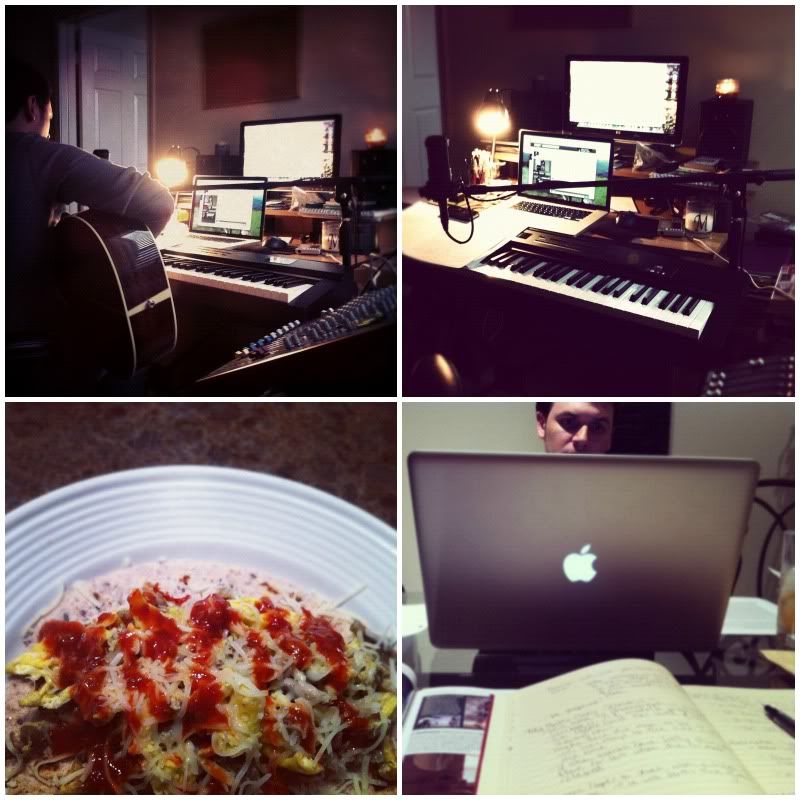 Above you'll see:
-Getting set up for an online show.
-
Dave
's new set up for recording the
new EP
!
-Breakfast burritos...I've been spoiled this weekend. Happy wife, happy life!
-Study date.
Make sure to find me on Instagram and say hi! Username:
mallorieowens
.