Obviously we had another busy week, but that's ok with me right now because the faster Thursday gets here the better! Here's a little of what our week looked like...
I'd love to have you follow along! My Instagram username is
mallorieowens
.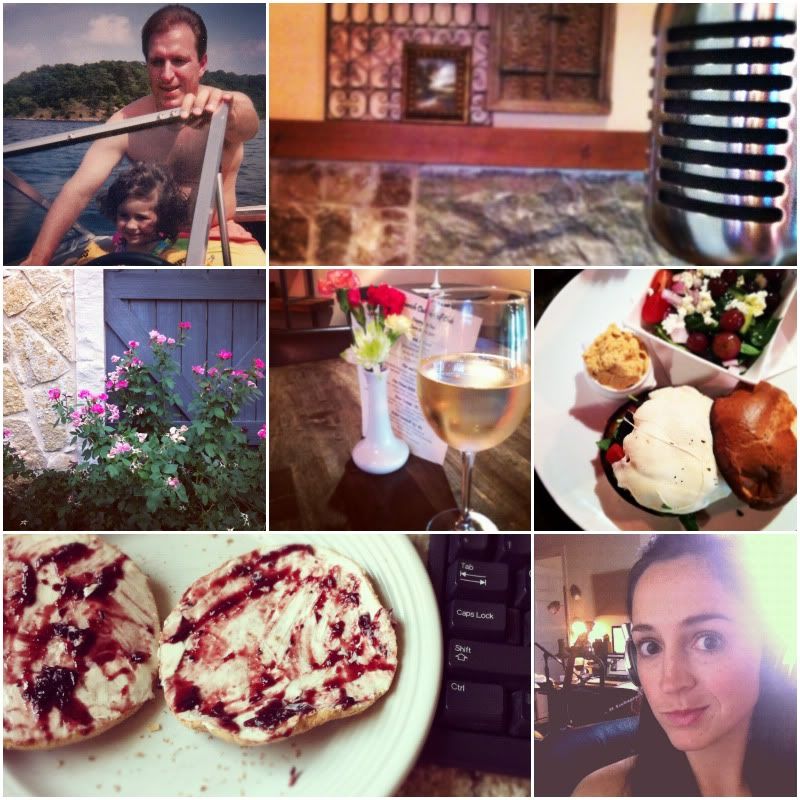 Above you'll see:
-My Daddio and I back in the day...I was so sad not to spend Father's Day with him this year, but I can't wait to get to his lake house for the 4th!
-Getting set up at Spanish Oaks Country Club.
-Pretty flowers at our apartment complex.
-Wine Wednesday.
-The best portobello burger I've ever had. Period. (more on Spanish Oaks coming soon!)
-A good afternoon snack.
-Doing sound check for
Dave's
online show...how did I get so lucky?
Above you'll see:
-Strange Brew: Lounge Side. I can't wait for Dave to play here on the 6th!
-Sending out some pretties from my
shop
and lots of Dave's
albums
.
-Summer, I <3 you. And Dave.
-Was hoping for some pool time this weekend...so far it hasn't happened yet.
-A yummy late night snack thanks to Dave. Flax seed crackers, laughing cow cheese, lemon pepper, tomato, and jalapenos!
-The little buddy I met on my walk.
-My outfit of the day...it was too hot for anything other than a tank and shorts. Also showing off my ring c/o
Call of Earth
. It is GORGEOUS and handwoven...how cool is that?