Last week when
Dave
recorded his segment with
BalconyTV
my favorite part
about the location
was being right on the lake. Water has such a calming affect and it was really nice to get out for a bit and enjoy the scenery...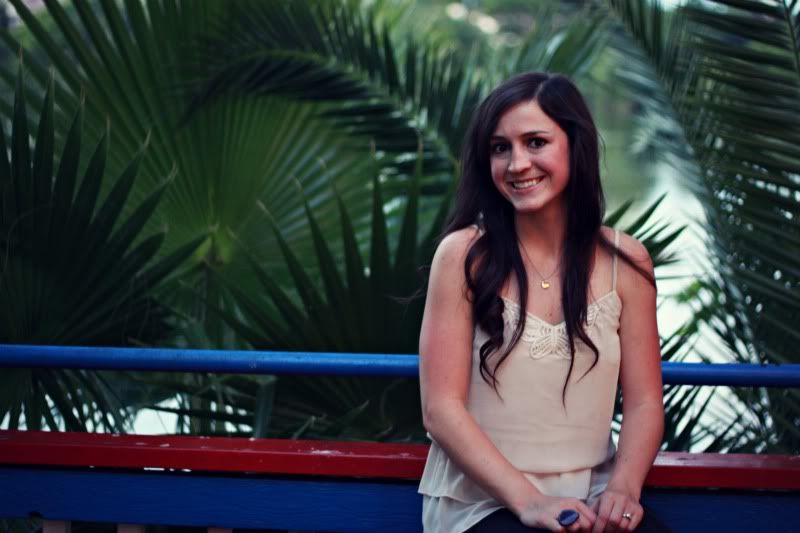 ...don't mind the fact that my face is red, it was 95 degrees at 9pm and barely any breeze. Dave keeps reminding me that it's only getting worse and soon it will be about 20 degrees hotter than this. Aye yi yi.
Top:
Lauren Conrad for Kohl's
(it's almost
half
off right now!) // Necklace: Tiffany's (bridesmaid gift) // Skinny jeans:
Target
// Shoes: Payless (forever ago) // Purple Slice Ring: c/o
Found in California
I was so excited to finally purchase one of LC's items at Kohl's! They always have the best sales and I was so happy to find that some of her items were part of the current sale. I am loving this top, so comfy and light, yet still pretty.
I'm also pretty dang excited about the purple slice ring above. I love pretty much all of the gorgeous rings in
Found in California's shop
and when she sent me this one I was hooked. I've been wearing it just about everywhere, it's so cute! Go check out her shop, you won't be disappointed!