Last week Dave played at
Spanish Oaks Golf Club
's happy hour. This place is gorgeous and if you are a golf fan who has some extra money to spend I highly recommend making a stop here if you're ever in Austin. I've heard their course is supposed to be one of the best...
If you ask me though I thought the food was the highlight of the evening (besides the fabulous music), but then again I'm no golfer.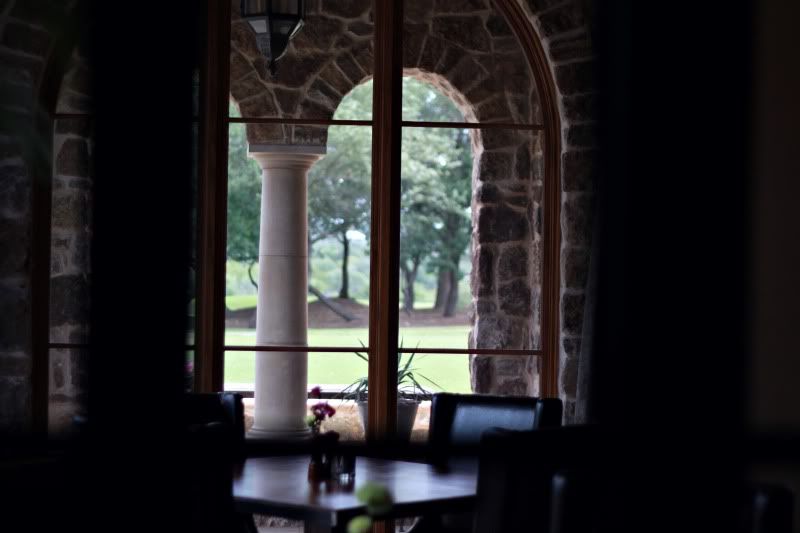 As you can see it is a beautiful property nestled in the hills of Austin. I loved all the little details of it. The food was on another level though and we really appreciated the complimentary food since Dave played that night. Plus it is all organic and hormone free, perfection.
I mentioned before that this was the best portobello burger I've ever had and it's no lie. As a vegetarian I've had plenty of portobello burgers in my time, but none like this. The fresh mozzarella cheese and the bun really set this one off.
The rest of the food was amazing as well. We got the dip appetizer that was part of the happy hour special and all of the dips were great. The hummus was my favorite and it had a unique taste of any other hummus I've tried. Dave got the steak tacos and my burger came with a yummy Mediterranean salad.