This past Friday, Dave and I went to downtown Round Rock (just north of Austin) to help celebrate a friend's birthday. We had a lot of fun exploring a bit of the area since we'd never really checked out Round Rock before. Of course we made sure to snap a few outfit pictures before we left...would I be a good blogger if I didn't?

Top, tank, jeans: Target // Necklace: Tiffany's (bridesmaid gift) // Earrings: c/o Madrona Studios // Sunglasses: Kohls
...and then we had some fun with it...I'm a nerd, I know...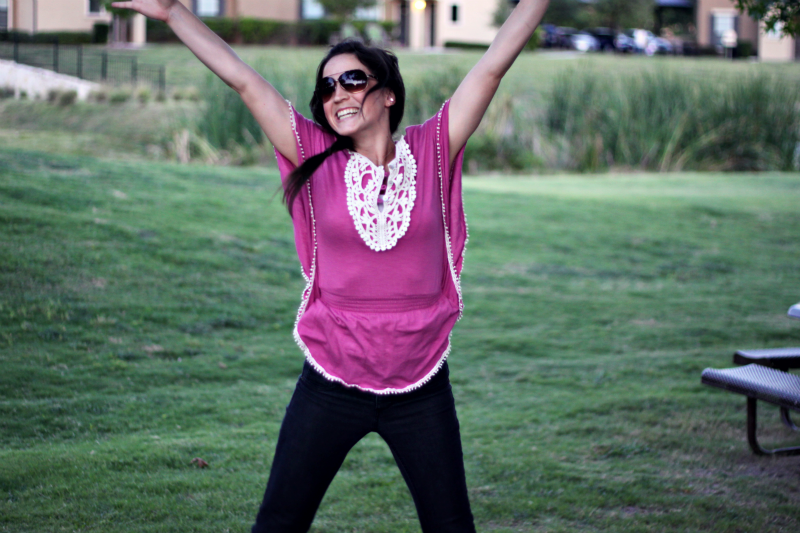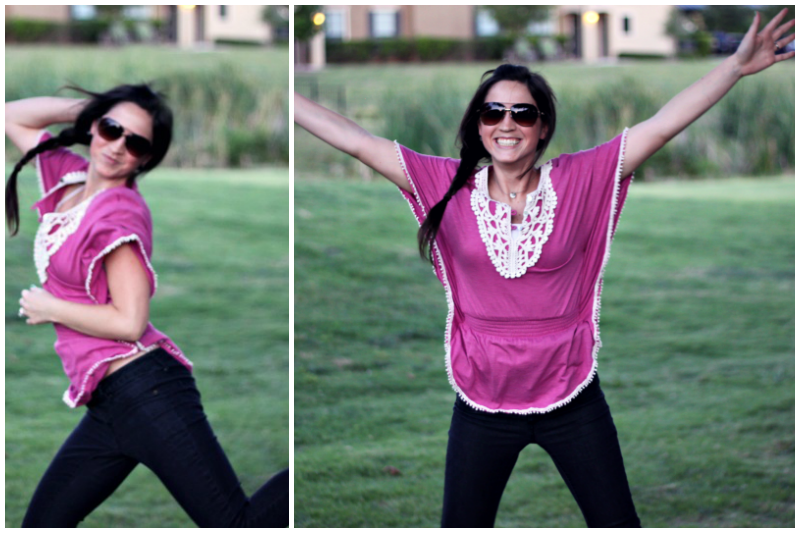 Haha. Hope you all had a wonderful weekend as well! PS~ those fab earrings shown above are the same ones from Madrona
I raved about before.
I still can't get enough, and at only $11 they're a steal!