Dave has been working on the music for his next EP and I
love
it. He is constantly writing down lyrics all the time, so to finally have him playing these new songs throughout the house is wonderful. I've heard bits and pieces of a few before, but he has really been developing them this week and it's so much fun to hear them come together...
The other night he did some pre-recordings of a song on his macbook pro. When he hit a certain point I sat on his lap and we listened to it together and made some tweaks and edits...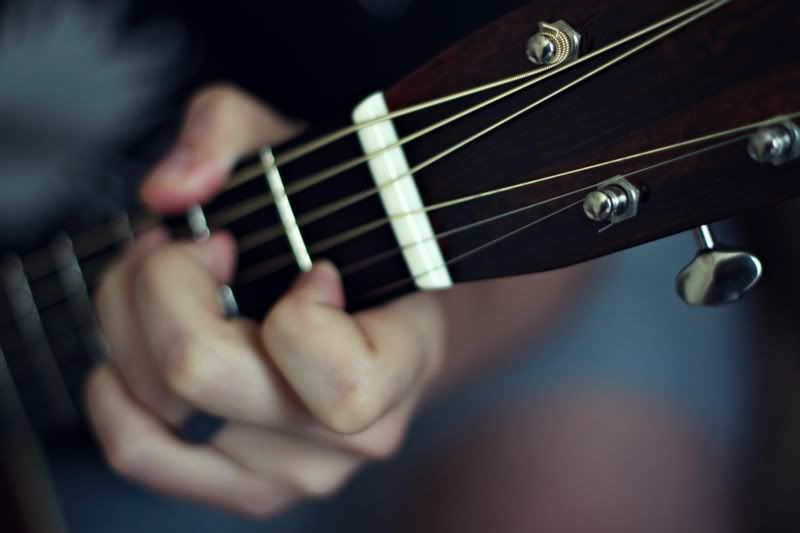 These moments are my favorite. To me, being a musician's wife isn't about the crazy and wild experiences that may come along with it, it's the little moments like this...the ones when we create together. Now, I know I'm not a musician, but I do have a few things to say when it comes to music...
And even in the moments when I know what I'm thinking, but I don't quite know the technical term for what I'm trying to explain needs to be changed or added in the song, Dave knows what I'm trying to say. We feed off of each other and I like to think it takes the music to a completely different level.
Speaking of the music,
Dave
is performing for
BalconyTV
tonight! This is something that Mumford and Sons did back before their album went big, so it could be a great experience. It will air in a few weeks, so I'll keep you all updated on that!
What song do you all think he should perform? Your opinions are greatly appreciated!