...Mr. plant. I love him. Is that weird? Don't answer that....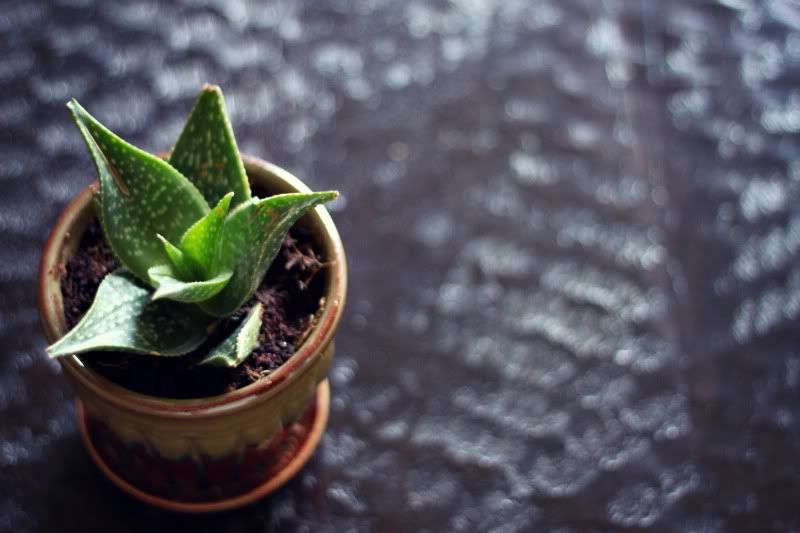 ...this past weekend Dave and I went out in search for plant to go in the living room. When we got there I spotted a few of these little guys and knew I had to have one for my desk. I had a hard time deciding which one, but finally landed on this guy. I think he's pretty cute.
Not only is it good for you to have plants around the house, but I think it brightens the room a bit too. Now let's just hope I don't kill him...